SACRAMENTO, Calif. — Over the past week, some light rain and a moderate amount of snow hit the Sierra due to several light systems moving over Northern California.
Now, a stronger atmospheric river is expected to join forces with a developing low pressure system offshore Monday night to deliver rain to the area by Tuesday morning.
The wet weather is expected to move from the northwest toward the southeast, hitting areas of Santa Rosa, Vacaville and San Francisco through the morning commute. Sacramento into Auburn and Yuba City should expect rain by mid-morning into the lunchtime hours. The San Joaquin Valley through the foothills of Placerville, Sonora and Arnold are expecting rain by the afternoon to evening hours.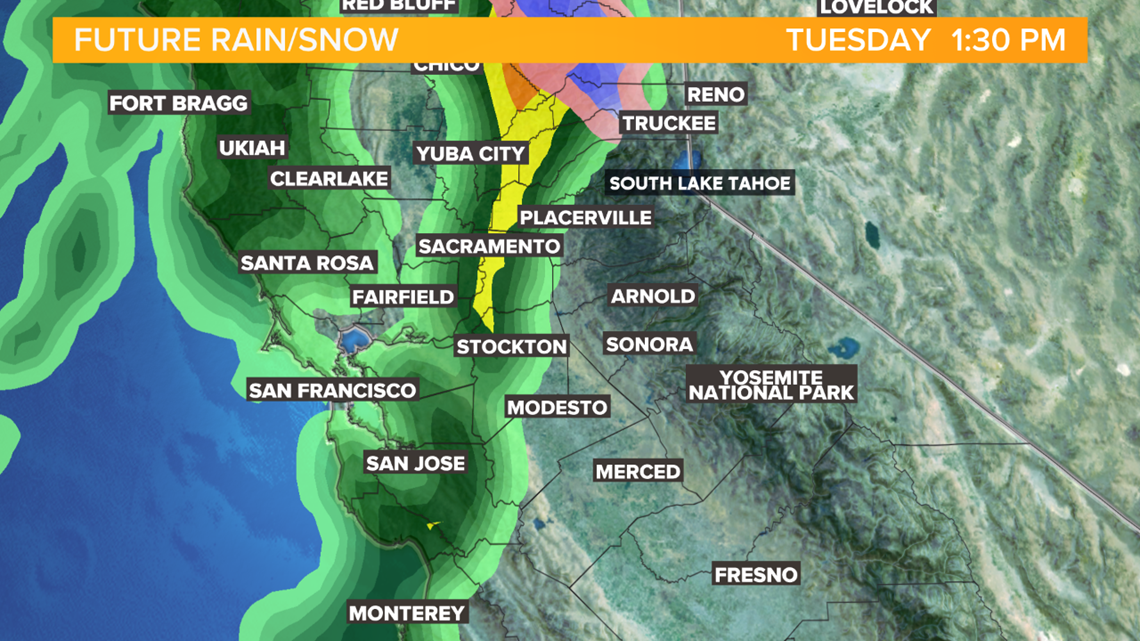 Computer models continue to fluctuate on exactly how much rain is possible for the valley. As of Sunday morning, rain accumulations are predicted to be over a half inch of rain in Sacramento with as much as an inch of rain in Roseville. Grass Valley could see more than two inches of rain, while the San Joaquin Valley may be closer to a quarter to a third of an inch.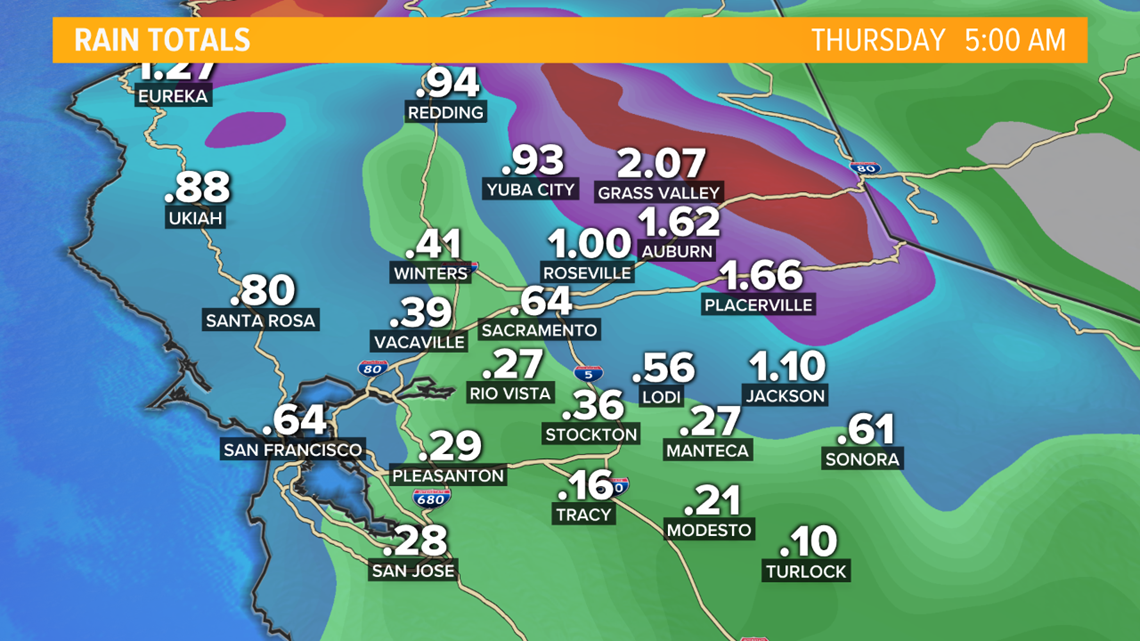 Snow totals are also looking significant. Travel is expected to be impacted for I-80 and US 50 Tuesday afternoon. Accumulations of one to two feet of snow are possible for areas above 6,000 feet. Snow levels are likely to fall to 5,500-6,500 feet by Wednesday morning.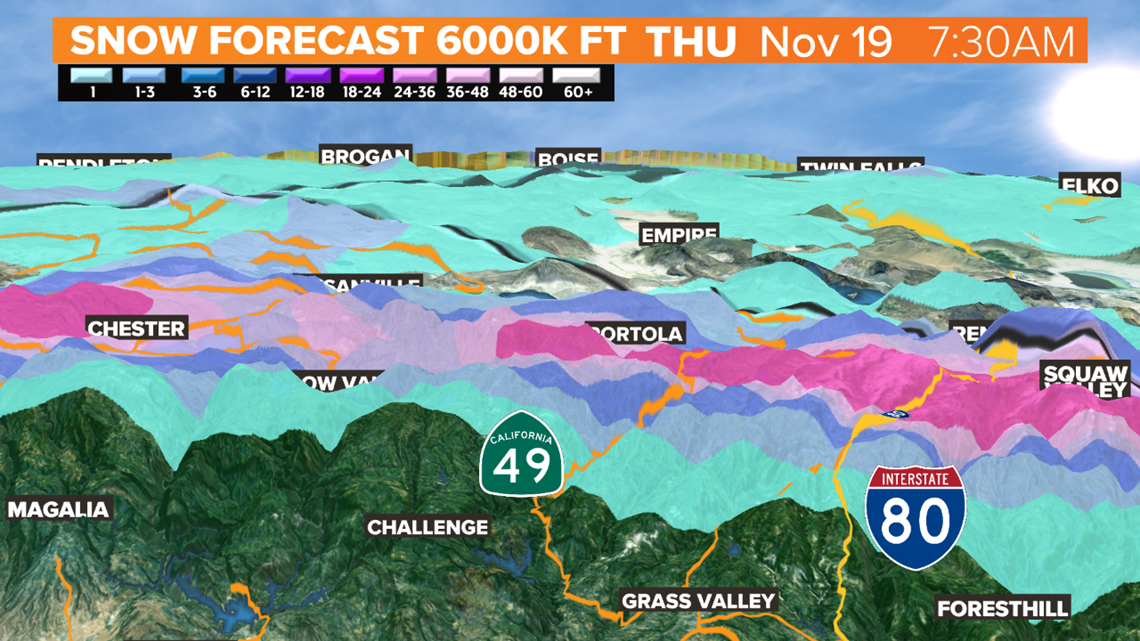 Aside from the rain and snow events, strong morning winds will accompany this system. Expect winds of 10-15 mph in the valley and in the Sierra, as high as 30-40 mph with gusts as high as 50-60 mph at higher elevations.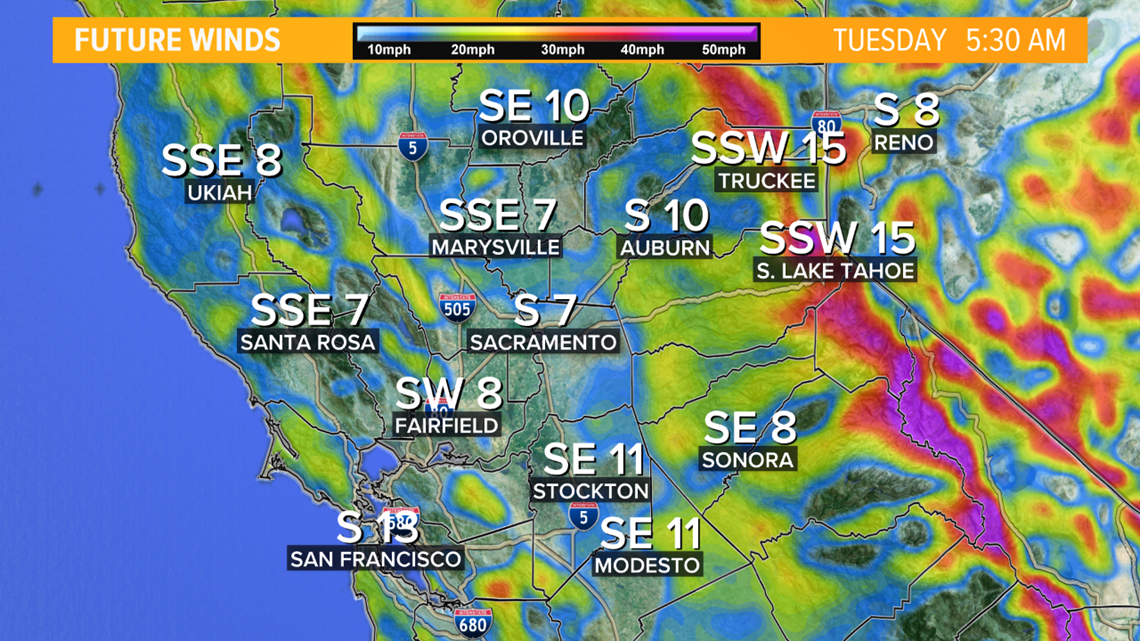 The system is expected to pass Wednesday with mostly cloudy skies in the valley Thursday. Temperatures for the valley and foothills are expected to be in the low 60s into next weekend.