An Excessive Heat Warning continues through Monday for the Sacramento and San Joaquin Valleys, surrounding foothills, Delta and parts of the San Francisco Bay Area seen below shaded in pink.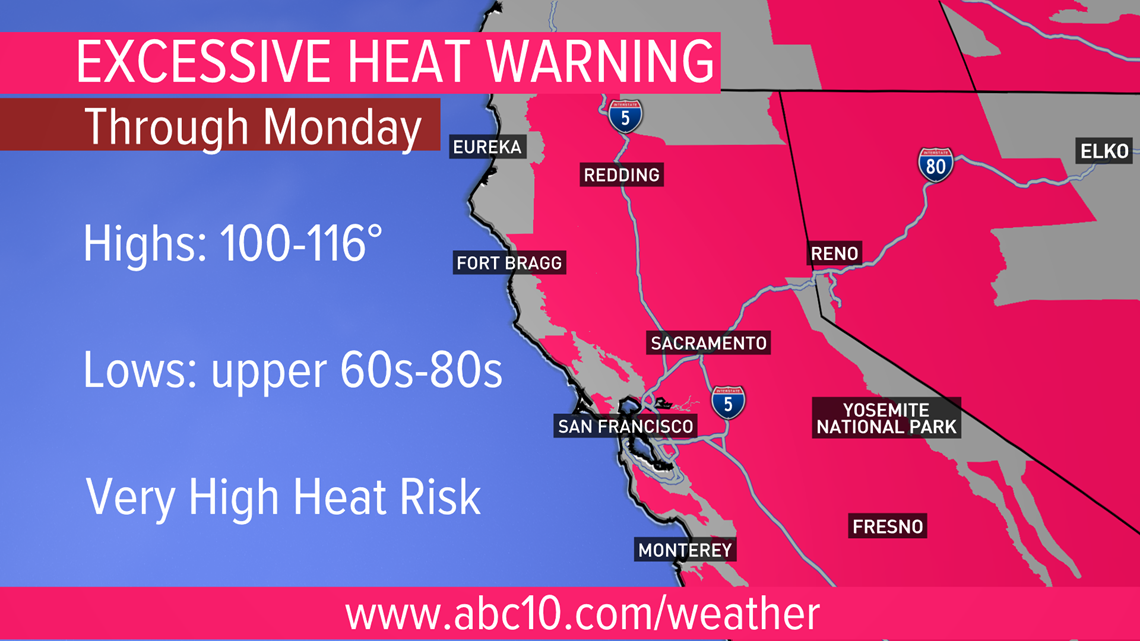 Here's a look at what areas will see some of the hottest afternoon highs and the warmest overnight lows.
The foothills will have highs from 100-113°. Ione, in the lower foothills, will be one of the hottest places with the forecast high of 113°. Overnight lows will stay warm, close to 80°. Sierra highs will reach the 90s with better overnight recovery in the 50s.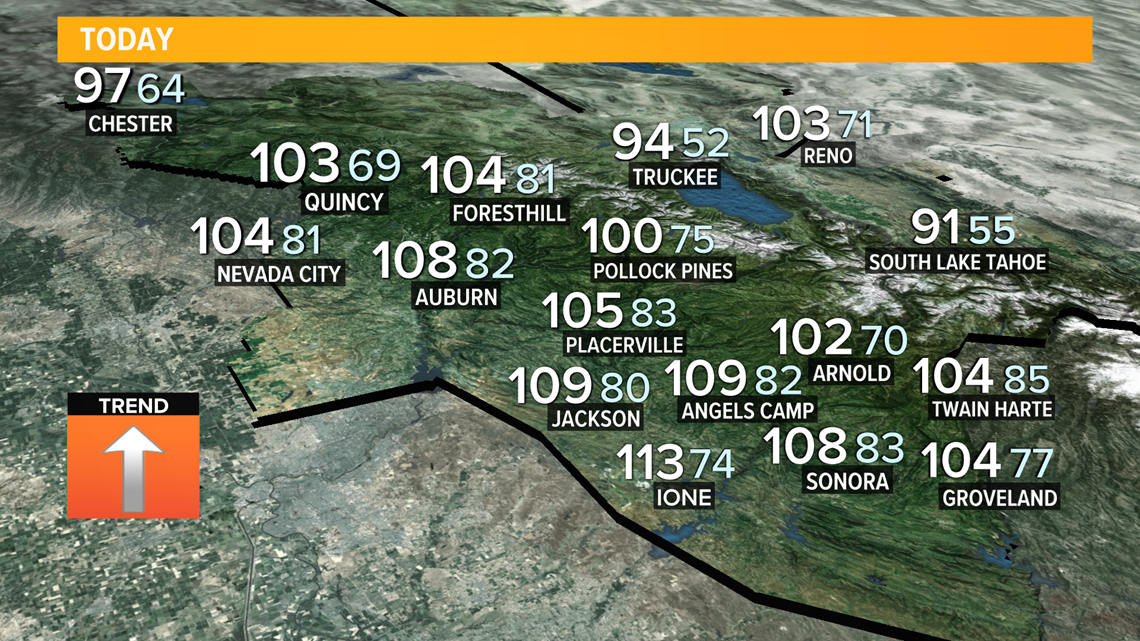 Bay Area afternoon highs are coolest near the coast but still unseasonably warm.
At the coast, highs will warm to the 70s but just a few miles inland highs warm to the 80s and near 90°. Closer to the valley, highs reach the 100s. The high in Antioch is expected to reach 109° Saturday afternoon.

The Northern San Joaquin Valley will see afternoon highs of at least 110°. One of the hottest places will be Tracy with a forecast high of 113°. Overnight lows will be close to 70°.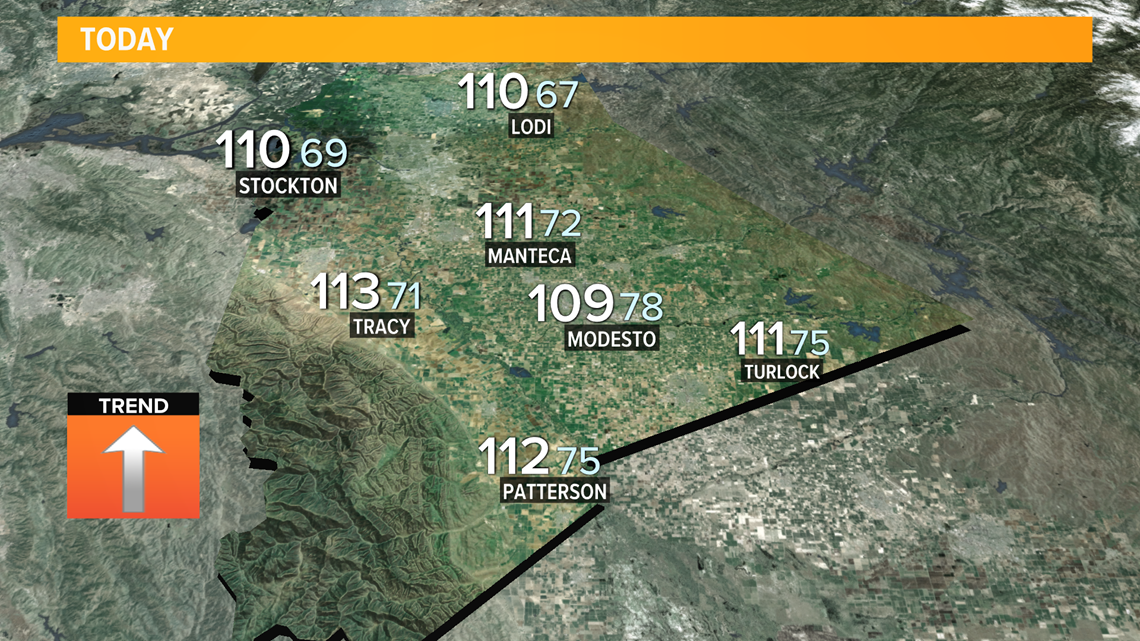 The Northern end of the Sacramento Valley will see some of the hottest temperatures. Colusa is forecasted to hit 115° on Saturday. Overnight lows in these areas are expected to be in the 60s and 70s.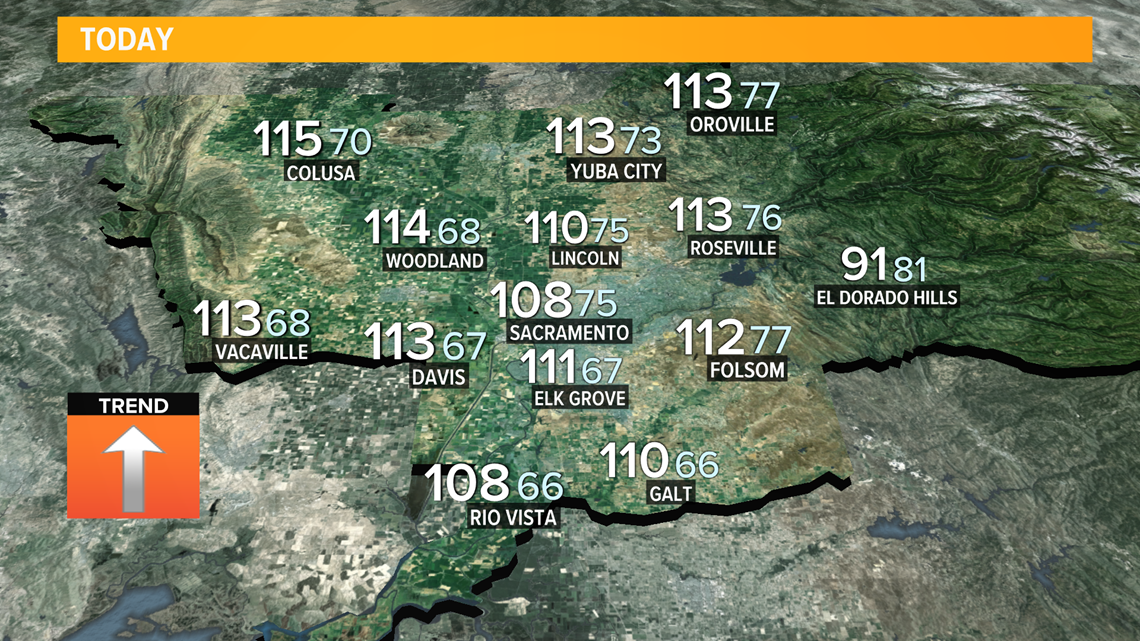 New or tied records are possible Saturday and Sunday.
Remember to stay well-hydrated and limit time outside during the peak heat of the day, 4-7 p.m. More seasonal highs are expected for the middle of next week.
Read more from ABC10
ABC10: Watch, Download, Read