SACRAMENTO, Calif. — Northern California will get periods of rain over the next few days from a system lurking off the coast. This system is an area of low pressure that is cut off from the jet stream. When this happens the storms tend to come in waves with periods of heavy rain, as well as long periods of dry and even sunny weather.
This cut-off low will be in the area until mid-week and on and off rain chances will be in the forecast from Monday to early Wednesday.
During the day you can expect dry periods followed by bands of showers and even thunderstorms later in the day. Brief heavy rain will be embedded with the thunderstorms with lighting and small hail possible. Drying out periods will occur as well during the day and evening.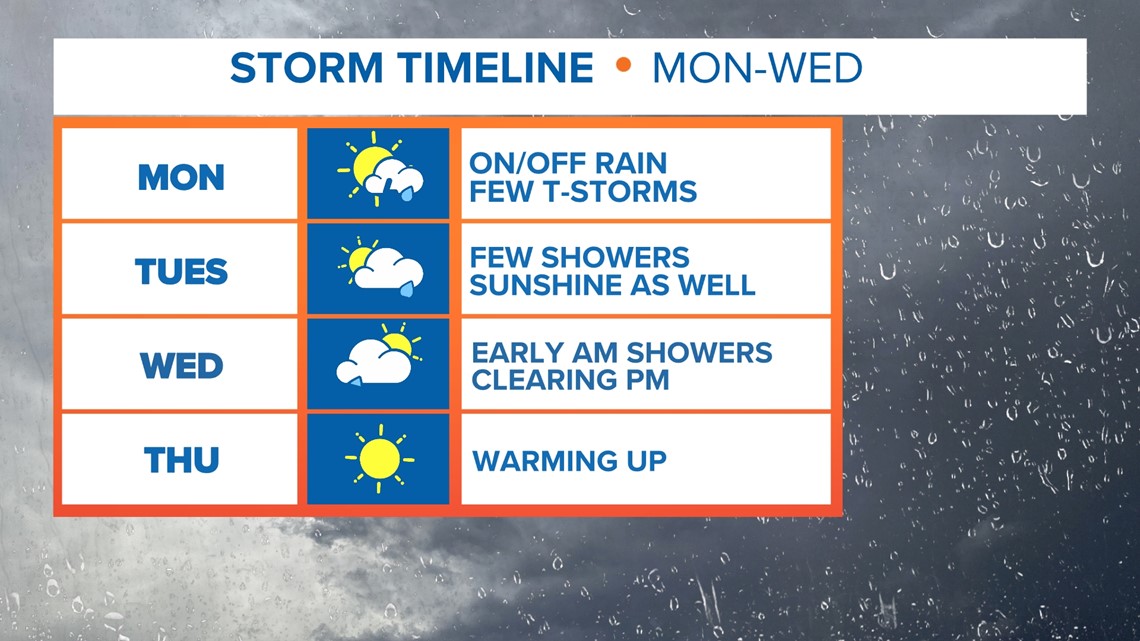 Half an inch of rain is generally expected when you add up the various showers but some areas will get more than an inch of rain if heavy banding gets stalled over an area.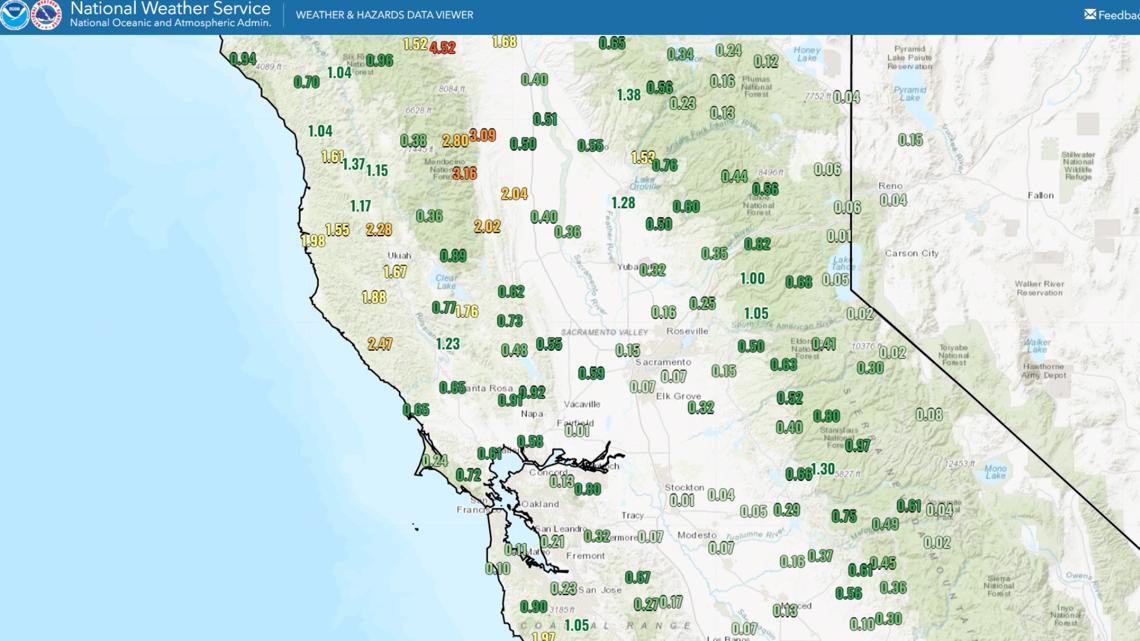 Air quality has drastically improved in areas like Reno and Truckee with rain clearing out much of the dense smoke. The Mosquito Fire growth has slowed with the rain and more containment is expected during this period of lighter winds, rain, and higher humidity.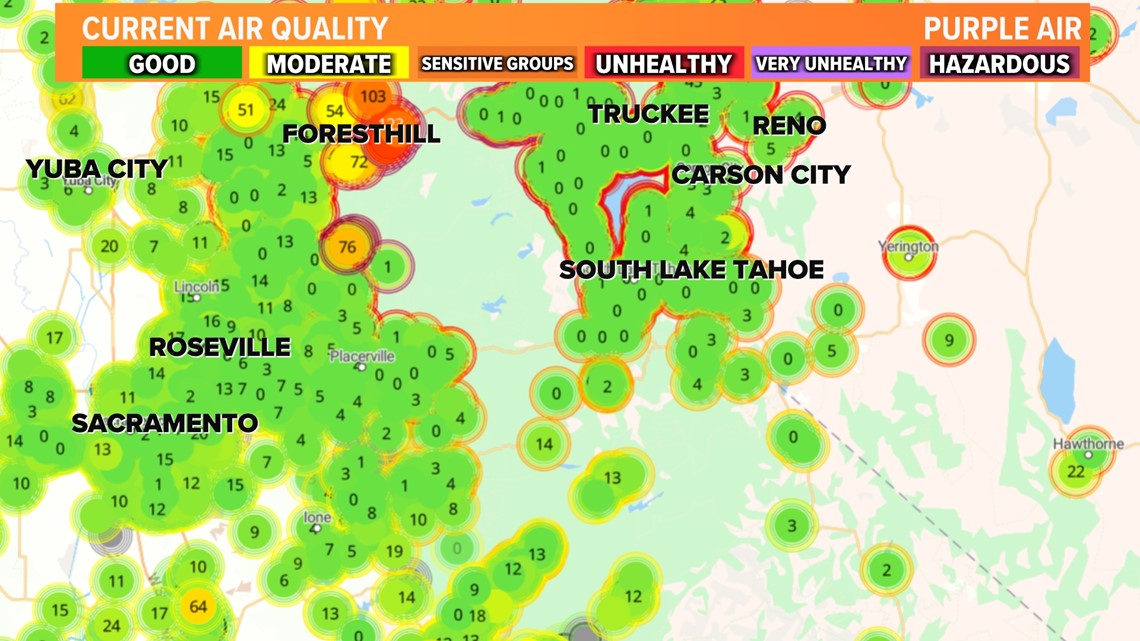 Tuesday will see more scattered showers as well as Wednesday morning. Clearing begins Wednesday evening with dry and warmer weather Thursday through the weekend into the 80s.
ABC10: Watch, Download, Read