The presence of persistent low-pressure systems following last weekend's heat has dropped temperatures below climatological normal. By Sunday, the system will be over the Central California coast and that is when rain chances will be highest across the state.
This weekend may be cool for June standards (highs in the upper 80s are typical this time of year) but the weather will still be excellent. The medium range weather models are hinting at near normal to slightly above average temperatures next weekend so enjoy the beautiful weather while it's still here.
If you're headed out to the Bay this weekend, this forecast has you covered.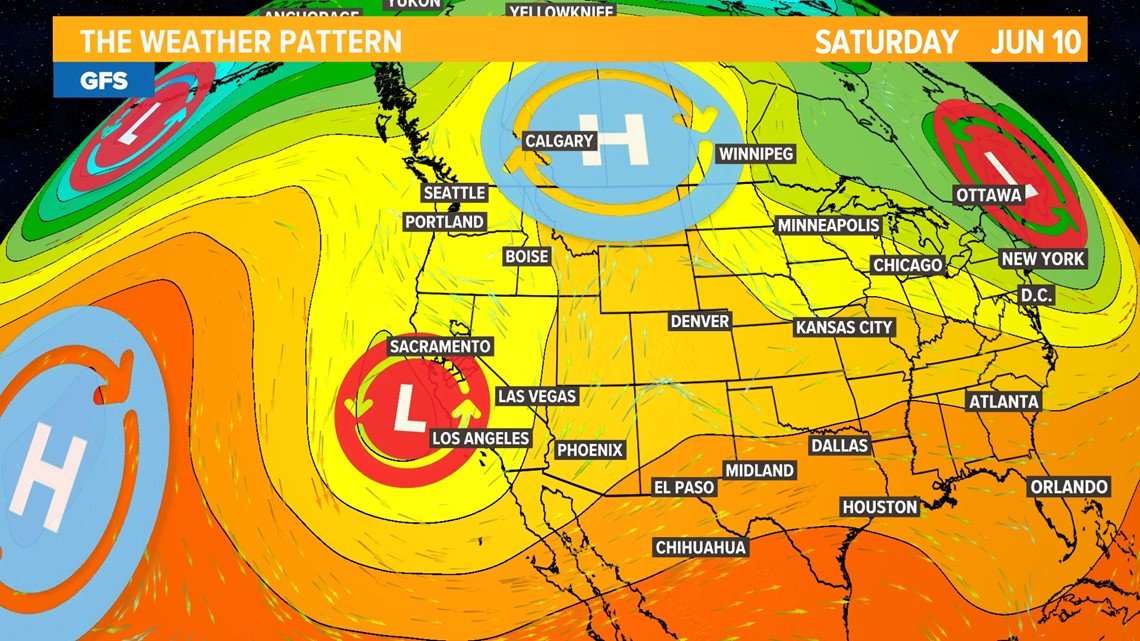 "June gloom" is in full effect up and down the California coast. The marine layer has been very persistent lately and will continue to be this weekend.
Temperatures in the low to mid 60s are forecast for San Francisco this weekend. Similar temperatures are expected in areas like Santa Cruz, Point Reyes and Monterey due to the deep marine layer allowing spotty sunshine in the afternoon hours before the fog builds back in.
Areas able to escape the fog will warm up into the 70s. An outside chance of rain exists in the Monterey and Santa Cruz areas on Sunday as the low pressure moves in also causing wind speeds to pick up on Saturday and Sunday.
ABC10: Watch, Download, Read