The presence of persistent low-pressure systems following last weekend's heat has dropped temperatures below climatological normal and even introduced some scattered showers to the valley.
By Sunday, the system will be over the Central California coast and that is when rain chances will be highest across the state.
This weekend may be cool for June standards (highs in the upper 80s are typical this time of year) but the weather will still be excellent. The medium range weather models are hinting at near normal to slightly above average temperatures next weekend so enjoy the beautiful weather while it's still here.
If you're headed out to the Central Valley this weekend, this forecast has you covered.
Central Valley
Temperatures will remain slightly below average for this time of year this weekend. Friday, Saturday and Sunday will feature high temperatures around 83 or 84 in Sacramento.
Similar to earlier in the week, a few showers may make it down to the Valley on Saturday or Sunday afternoon, mainly in the central and northern Sacramento Valley and portions of the San Joaquin Valley. There is about a 20% chance of rain in Sacramento Sunday.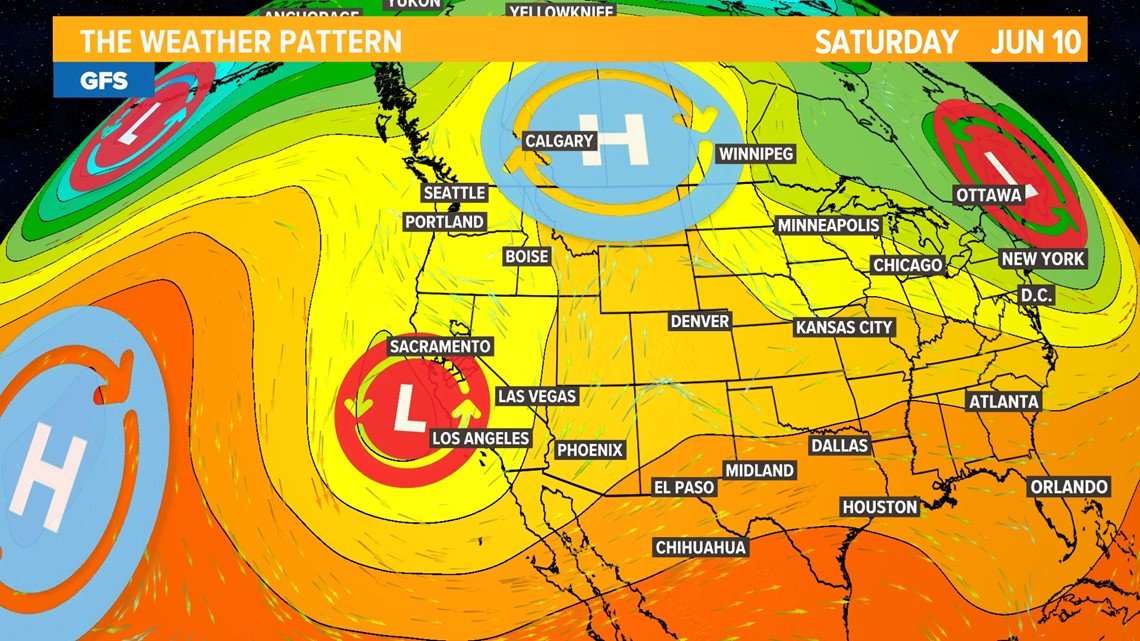 The low pressure systems and an influx of moist air will result in partly to mostly cloudy skies this weekend.
The delta breeze will also be present this weekend in the Sacramento area, cooling things down quickly in the evening hours. Low temperatures will fall into the mid 50s in the Sacramento area, staying a bit warmer north and south of the region where the delta breeze has less influence.
ABC10: Watch, Download, Read