SACRAMENTO, Calif. — Air quality is starting to improve, but the hazy sunshine reminds us the smoke is there.
Westerly winds coming from the Pacific helped clear some of the thick haze from the San Francisco Bay Area and the west side of the Sacramento and San Joaquin Valleys.
Expect some of the smoke to hang in a little thicker overnight in the valley with a temperature inversion, warmer air above the cooler air at the ground, keeping some of the smoke close to the surface again.
Meanwhile, the same wind pattern that's helping people along the coast and in parts of the valley is pushing the smoke into the Sierra and foothill communities.
A Dense Smoke Advisory remains in effect for the Sierra through Wednesday afternoon with limited visibility.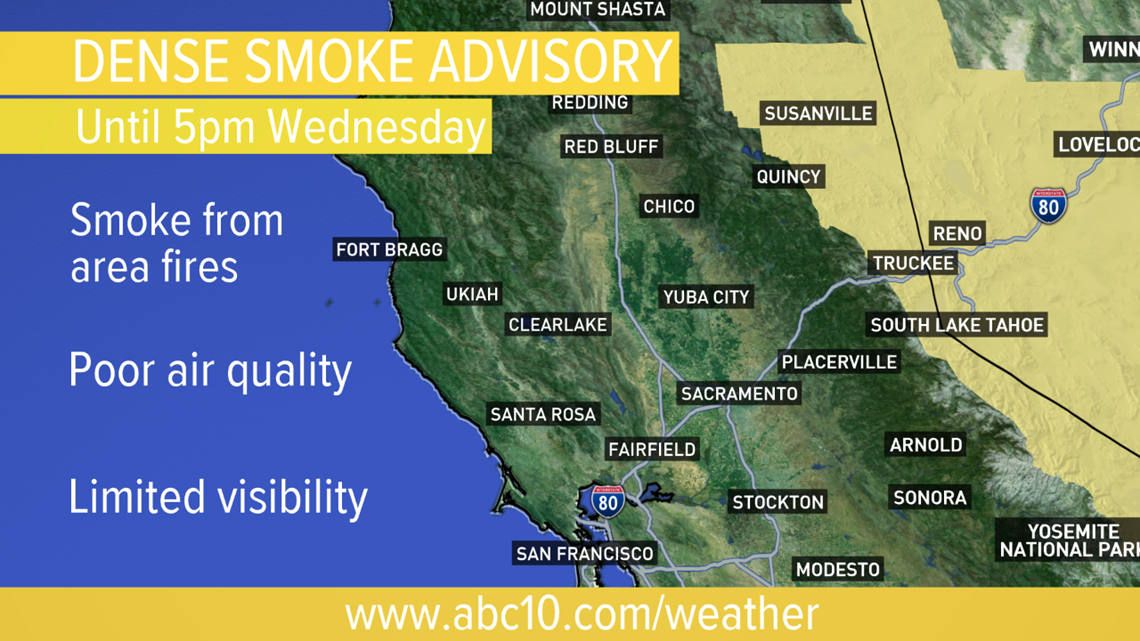 The San Joaquin Valley and surrounding foothills are also dealing with very poor air quality.
The region is under an Air Quality Alert until further notice due to multiple fires burning sending smoke into the area.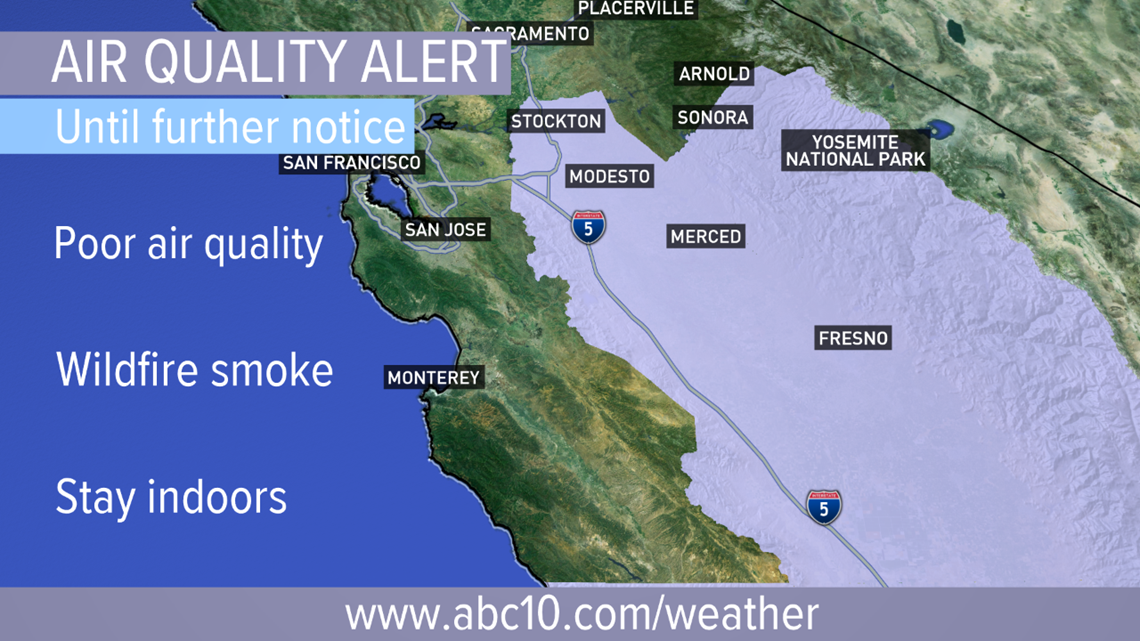 A weather system churning off the Pacific Coast will keep the westerly flow going and smoke hugging more of the east side of the state through Wednesday. This system will also bring some light showers near the California/Oregon border -- not nearly enough rain to end the dry season.
The air quality forecast provided by the Sacramento Air Quality Management District shows moderate air quality continuing for most the valley through Friday.
Warmer weather this weekend will contribute to a combination of smoke and ozone with poor air once again.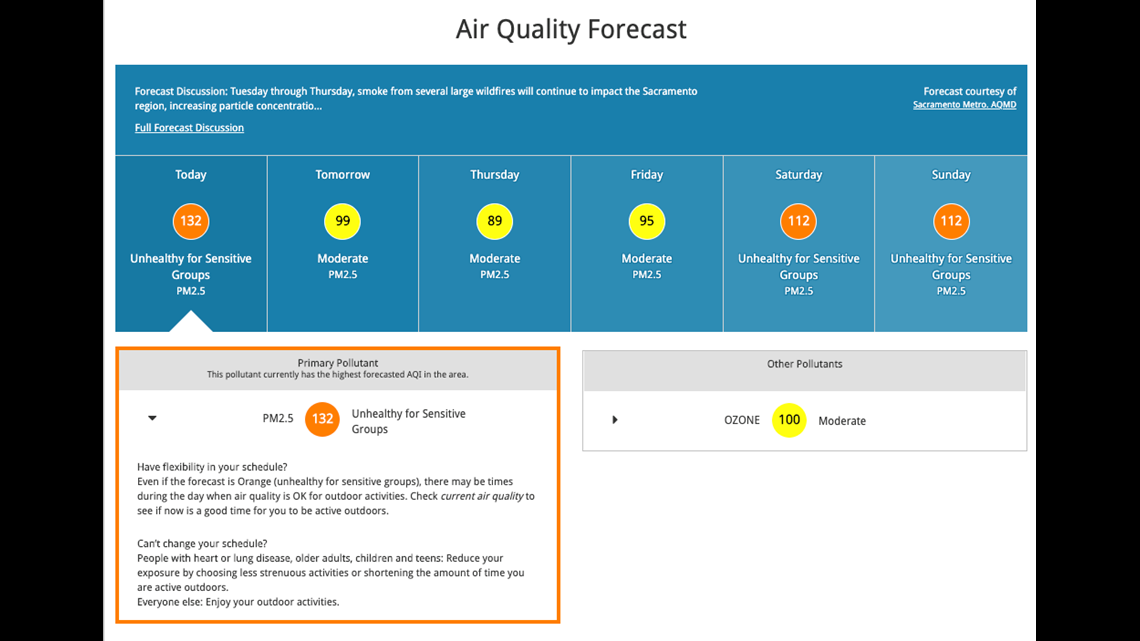 Additionally, until wildfires are out across California, the air quality may be a concern for us.
Multiple fires are still burning with minimal containment. Until those fires are extinguished, or there is a big rain event, expect some smoke in the air.
Read more from ABC10