SACRAMENTO, Calif. — Wet weather is on the way this weekend with two separate storms forecast for Northern California. A weaker storm is expected Friday before a more impactful storm begins Saturday night.
Thursday will see increasing clouds and temperatures in the upper 50s and 60s in the Sacramento and San Joaquin Valleys along with 40s and 50s in the mountains and foothills. Winds from the south have assisted in replacing some of the moisture pushed away by north winds earlier in the week.
The first wave of precipitation is the product of a cold front attached to a low pressure system. The storm greatly loses strength as it passes the Coastal Range and areas east of the range won't see much in terms of rain and snow. Rain in the Sacramento area will be possible in the morning with chances continuing through the early afternoon.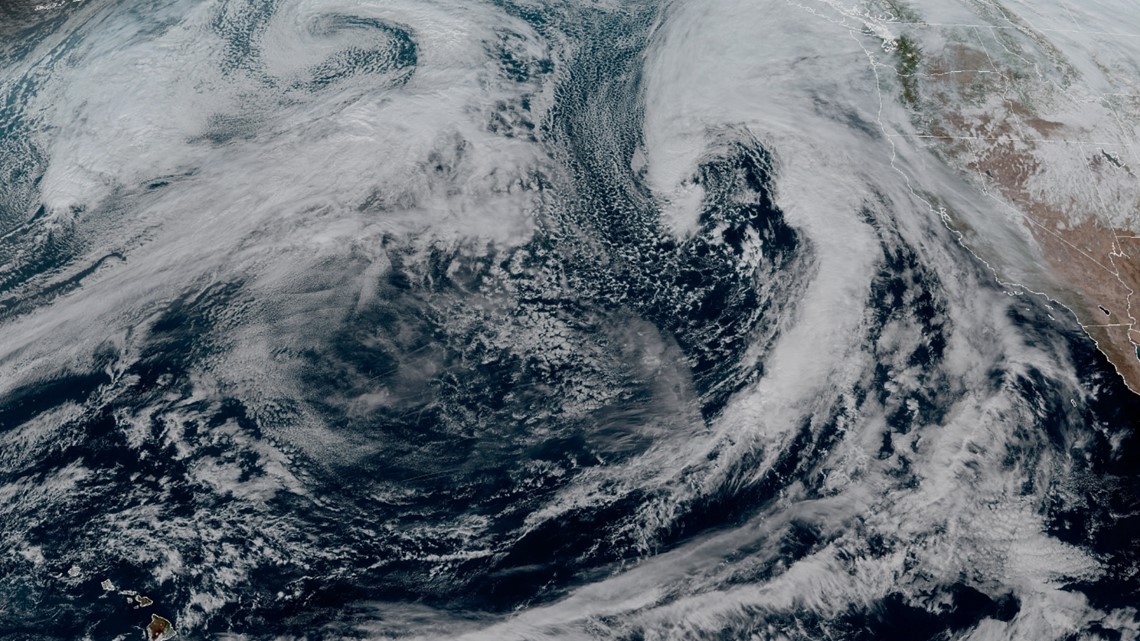 Totals for rain will range from a few hundredths to 0.10" near Stockton, about 0.10-0.25" in Sacramento, and very little to no precipitation in the foothills and the mountains. No more than an inch or two of snow is expected in the Sierra above 3,500 feet.
The main event this weekend will come Saturday night. A stronger, more dynamic moisture-laden storm will impact the region, bringing much more rain than the Friday event.
Don't expect a ton of precipitation, though. Flooding will not be a concern. Expect values in the Sacramento area to range from 0.25-0.75", up to 1.50" in the foothills, and 1-3 feet of snow in the Sierra. Thunderstorms are also possible Sunday due to unstable air behind the cold front.
A Winter Storm Watch has been issued for Saturday night through Sunday due to heavy snow accumulation and strong winds of up to 55 mph. Snow levels will start around 6,000 feet before dropping to 4,000 feet.
By Monday, high pressure will start to take over once again, bringing mild daytime temperatures and cold nights. There is a possibility another storm could roll through next weekend, according to model guidance.
ABC10: Watch, Download, Read