Weather Force
Join the ABC10 Weather Force!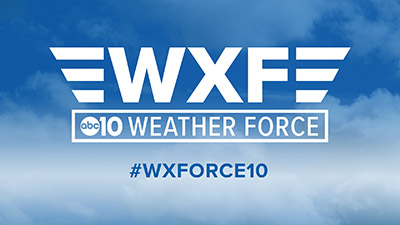 ABC10 invites you to join the Weather Force! You'll be part of a team of weather enthusiasts, casual observers and field photographers helping keep your community informed about the weather.
Weather is ALWAYS happening and we want to see and hear what's happening where you live and share it with our viewers on ABC10. Here's how you can join the Weather Force and submit your photos and information.
We are all impacted by weather. Join the Weather Force team and you'll be part of telling the weather story where you live.
SUBMIT A PHOTO
SHARE WEATHER DATA
Have a home weather station? Submit your weather data during the day through the form below.