ANGELS CAMP, Calif. — A Sacramento man was arrested after authorities with the Calaveras County Sheriff's Office eradicated an illegal indoor marijuana grow in Angels Camp.
On April 3, authorities served a search warrant for the illegal grow at a residence on the 5000 block of Spur Road in Angels Camp.
Investigators found an unpermitted addition to a residence and a carport that had been converted for marijuana cultivation.
1,227 marijuana plants were seized along with 64 pounds of processed marijuana and one shot gun.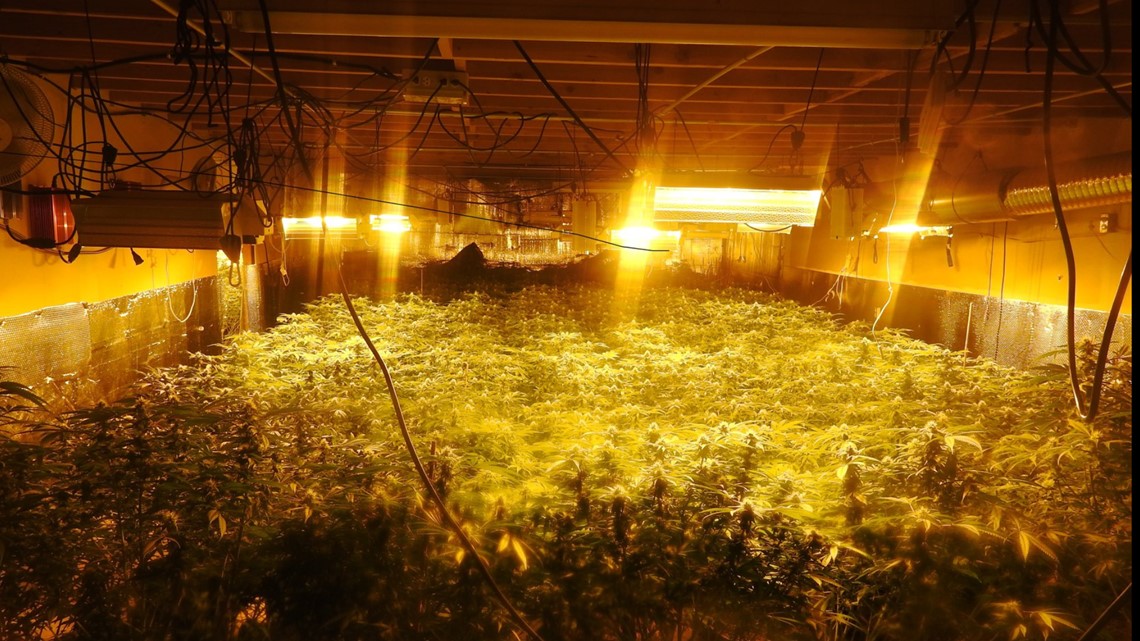 Feng Gao, 37 of Sacramento, was arrested on charges including illegal marijuana cultivation, maintaining a drug house, possession of marijuana for sale, and criminal conspiracy.
He was booked into Calaveras County Jail with a bail of $150,000. The investigation is ongoing.
Anyone with information on illegal marijuana cultivation sites or sites manufacturing concentrated cannabis can call the Calaveras County Sheriff's Marijuana Tip Line at 209-754-6870.
________________________________________________________________
Tracy, Turlock and Vacaville are just a few of the cities taking part in the lawsuit which claims the bureau's burden local governments in jurisdictions that have regulated or banned commercial cannabis deliveries.