PARADISE, Calif. — A meeting was held Tuesday night to give Paradise residents an update on the water issues in town after contaminants were found in water samples.
Vi Miland, 89, attended the meeting was there with her family. Miland and 30 of her family members all survived the Camp Fire. Their homes did not.
"I just wanna see if we're gonna get any water and when we're gonna get it," Miland said.
Miland and other Paradise residents say they feel like they're living in limbo without usable water coming through their pipes. (The Hope Center's distribution area in Paradise has been taking water bottle donations for months and is still looking for as many donations possible. The center is located at 311 Circlewood Drive Paradise, CA.)
READ ALSO: Camp Fire debris removal on hold in some areas due to concern for endangered species
Because of the benzene levels, residents are being urged to not drink tap water and to only use bottled water. Some of the things they've advised people in Paradise to do is to use only lukewarm water in a ventilated area when showering, wash clothes in cold water, do not take baths, and do not let pets drink the water.
"I feel lost because I lost everything, but it gets better each day," Miland said. "It's not as hard as it was. I don't know how to express how I feel. I just feel lost."
Paradise: 6 months after Camp Fire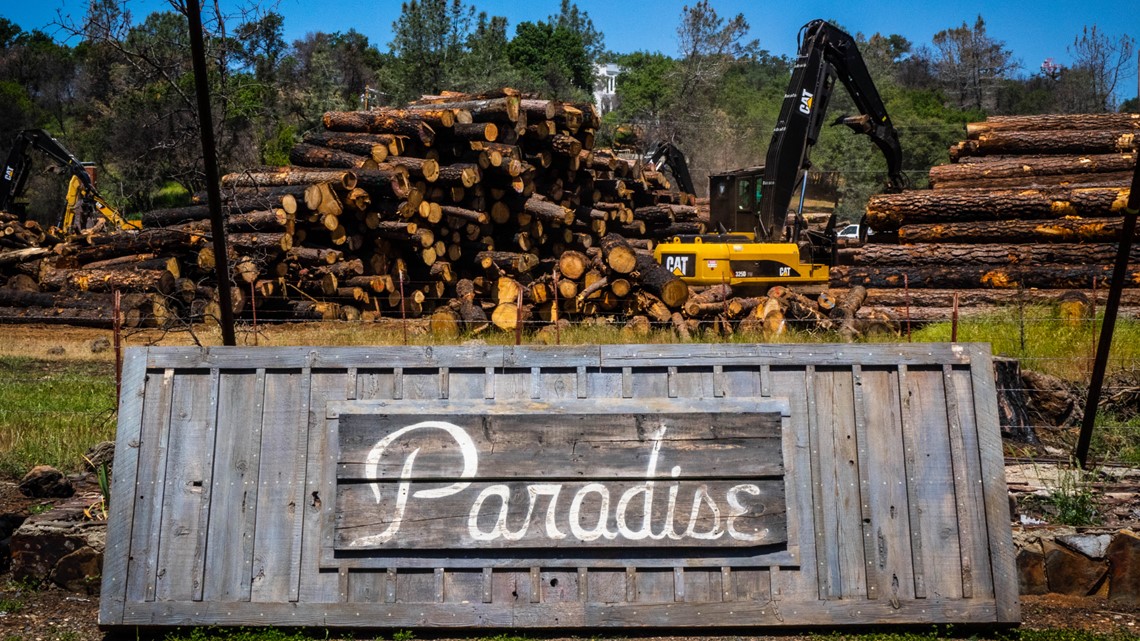 Officials say potable water will be available by next year on all properties with homes and buildings that were not destroyed in the Camp Fire. For those who lost their properties in the fire, it will be about two years.
"If they wait too long I won't be able to enjoy my new home," Miland said. "When you get old like this you just don't have that much time."
The Paradise Irrigation District tested a few hundred samples, which makes up about 10 percent of its entire system. Most of the contaminants were found on lines where homes and buildings burned, but they're still trying to pinpoint how it happened.
Miland's son has been taking her to meetings and taking notes for her on the rebuilding process.
READ ALSO: 'Trauma is an everyday thing' | Crisis-level housing shortage hurting Chico, Camp Fire survivors
"He's been taking care of me since day one," Miland said. "He keeps records of everything we've gone through, going to the county, and everything that's happened. He takes notes."
She's thankful for her family but she does miss Paradise.
"I'll be 90 in August," Miland said. "Time means a lot to me right now. Get a house built so I can get up here be back in the neighborhood. I don't know if my neighbors will come back or not but my family will be here."
Continue the conversation with Ananda on Facebook.
WATCH ALSO: Camp Fire: Rebuilding Paradise 6 months later