That 7% still resides on the San Joaquin Valley which has been largely deprived of meaningful, soaking rainfall the last three years apart from a few atmospheric river events.
Years of drought have created a water deficit across the state, particularly for the groundwater supply beneath the parched San Joaquin soils. Although California is off to a good start this winter, it will take much much more to escape drought and even more to recharge the aquifers, which the upcoming dry stretch won't help.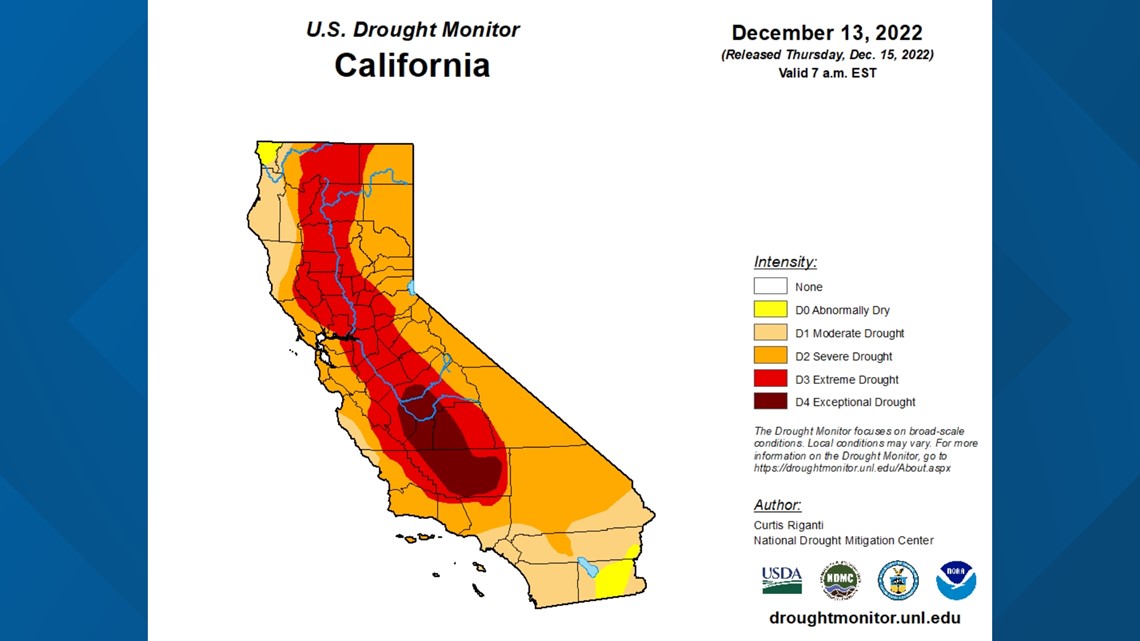 The ongoing drought has further stressed California's aging water infrastructure.
Recent Environmental Protection Agency grants are working to change that, particularly in the Central Valley where water quality is a huge concern. California has been awarded more than $609 million in capitalization grants for water infrastructure improvements, through State Revolving Funds, to supplement the state's annual base SRF funding of $144 million, according to a press release from the EPA.
"America's infrastructure, as you know, here in California included, is reaching the end of its life in many situations for drinking water and wastewater system," said Tomas Torres, director of the water division for the EPA in San Francisco.
At least 49% of the funding will go disadvantaged communities in the valley that struggle to get clean drinking water because local water districts don't have the means to improve their water systems.
"We're definitely taking a pretty focused effort to focus on those communities that really need the most help and frankly, had been left behind from prior funding opportunities," said Torres.
The community of Keyes, a small farming community in Stanislaus County, was a recipient of some of the funding.
"It feels like we won the lotto," said Ernie Garza, general manager for the Keyes Community Service District.
The Keyes Community Service District was designated as a failing water system due to the presence of 1,2,3-Trichloropropane. The wells in the area also had to be treated for arsenic about a decade ago.
"That is something that EPA considers to be very dangerous, they they awarded us the $10.4 million so that we could put in some filters which will eliminate that threat to our water system," said Garza.
Although the water is now safe, Garza has had trouble communicating to the community that this is the case.
"You know, we all have it in the in our heads that, 'hey, we better buy bottled water because we you can trust the faucet.' And in our case, that's not true," said Garza.
ABC10: Watch, Download, Read