CALIFORNIA, USA — Overall, reservoir numbers in Northern California have improved thanks to generous atmospheric rivers during the months of October and December. However, many reservoirs remain below average for this time of the year.
Keep in mind, Northern California still has quite a few months left in the rainy season, so hopefully, with more storms, these numbers will continue to improve for all locations.
Here's a look at the latest numbers for reservoir capacity in the state:
Shasta - 30% full
Oroville - 39% full
Folsom - 59% full
Don Pedro - 54% full
New Melones - 39% full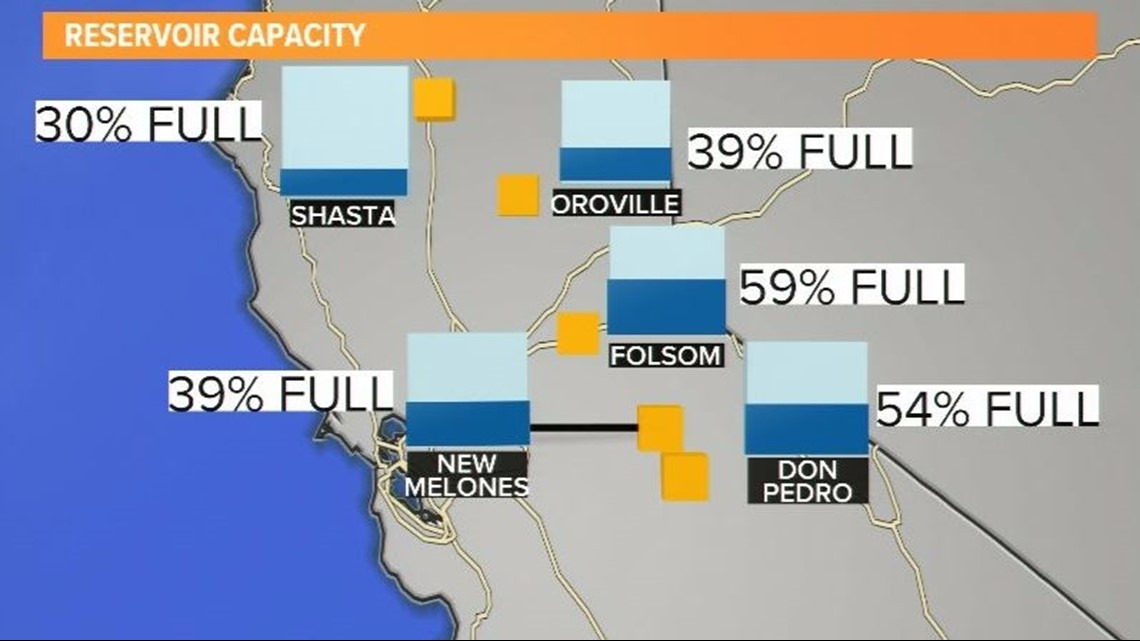 Once you put these numbers into perspective, you can clearly see there's quite a bit of variation.
Shasta - 50% of average
Oroville - 74% of average
Folsom - 143% of average
Don Pedro - 79% of average
New Melones - 71% of average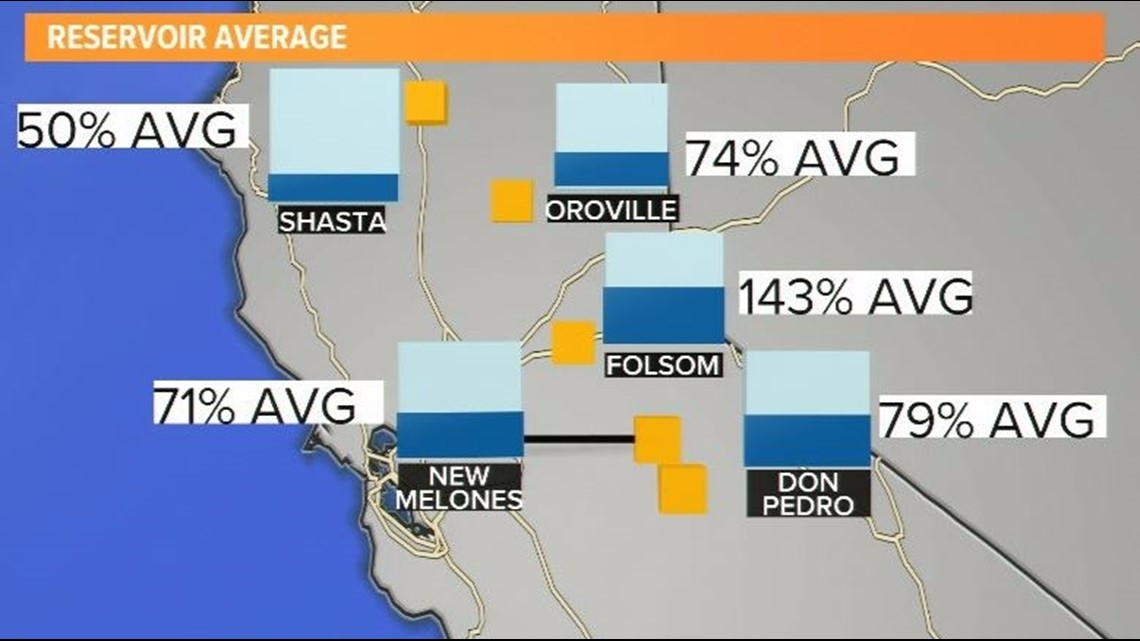 Heavy snow pack being monitored by ground and air is giving reservoir operators a better idea on how much water should be stored or released in reservoirs
ABC10: Watch, Download, Read