REDDING, Calif. — As the first week of PG&E's manslaughter hearing wrapped up Thursday, relatives of some of those killed in the Zogg Fire called on PG&E to plead guilty to the 31 criminal charges it faces.
The Zogg Fire killed four people in the hills above Redding when a windstorm blew a damaged tree into a PG&E power line on September 27, 2020. PG&E doesn't dispute that, but pleaded not guilty to criminal negligence for starting the fire.
Prosecutors say the company was aware of the threat the tree posed for years, and had a duty to remove it, but acted with neglect by failing to do so.
To some who lost loved ones in the fire, it feels like PG&E simply isn't coming clean. They want the company to admit to committing the alleged crimes.
A father and two grandparents walked into court Thursday wearing shirts printed with photos of eight-year-old Feyla McLeod and her mom Alaina, who lost their lives together trying to escape the Zogg Fire in a truck. Being in the same room as PG&E's team of lawyers was tough for the McLeod family.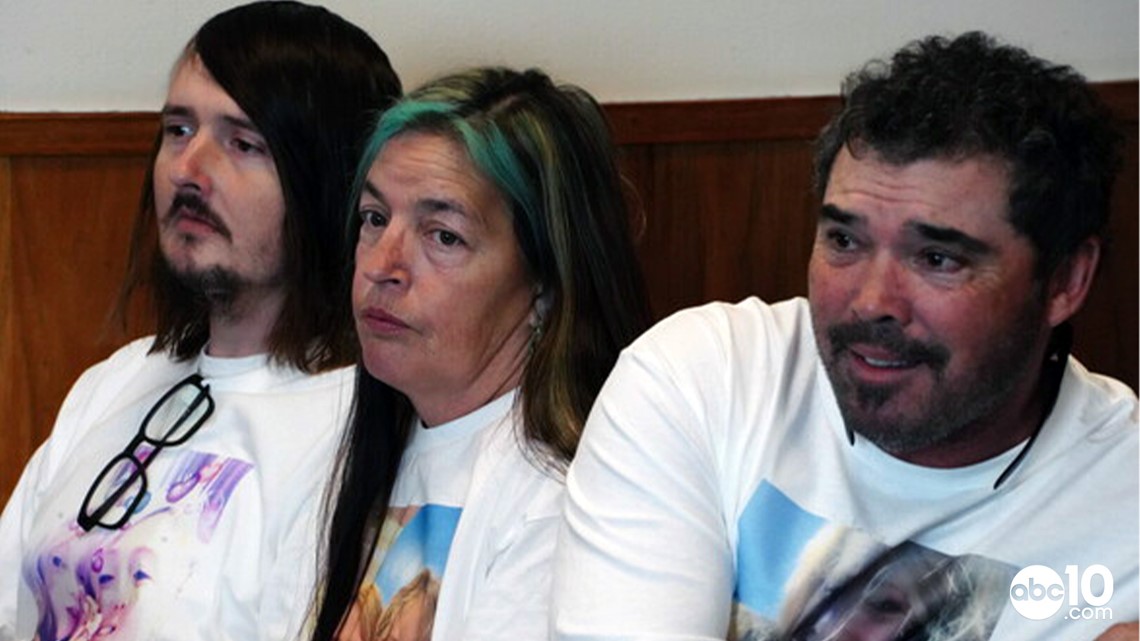 "What they chose not to do cost people their lives and ruined family's lives. You can't cover up. You need to come forward," said Feyla's grandma, Suzie Bewley. "You look at my son in the face and tell him how come you didn't cut that tree down."
To Bewley, PG&E's defense feels like a series of excuses to cover up how her grandchild and daughter-in-law died. In an interview with ABC10, she called on the power monopoly to reverse course and change its plea to guilty.
"Honor it by saying, 'Yes. We are guilty. Yes. It was because of our neglect that your family is not here anymore.' That's honor," Bewley said.
In court, new photo evidence showed the hundred-foot-tall gray pine that fell onto PG&E's power line in a windstorm.
PG&E's legal team declined to be interviewed, but in court portrayed the Zogg Fire as an unfortunate tragedy that the company tried hard to prevent. Prosecutors worked to show the opposite.
The tree had a big open wound at the base of its trunk, which should have been a "huge red flag" that it had health problems, according to arborist Joseph McNeil. He worked on Cal Fire's arson investigation of the Zogg Fire.

Beneath the open wound, which had removed more than half the circumference of the tree at its base, he found the tree was missing a critical tension root.

"This tree had no roots in the direction it most needed roots: uphill," McNeil said.
McNeil said this made the tree especially prone to falling downhill in the direction of PG&E's power lines. The tree was leaning more than 20 degrees in that direction, he added. And it had been leaning that way for at least 60 years.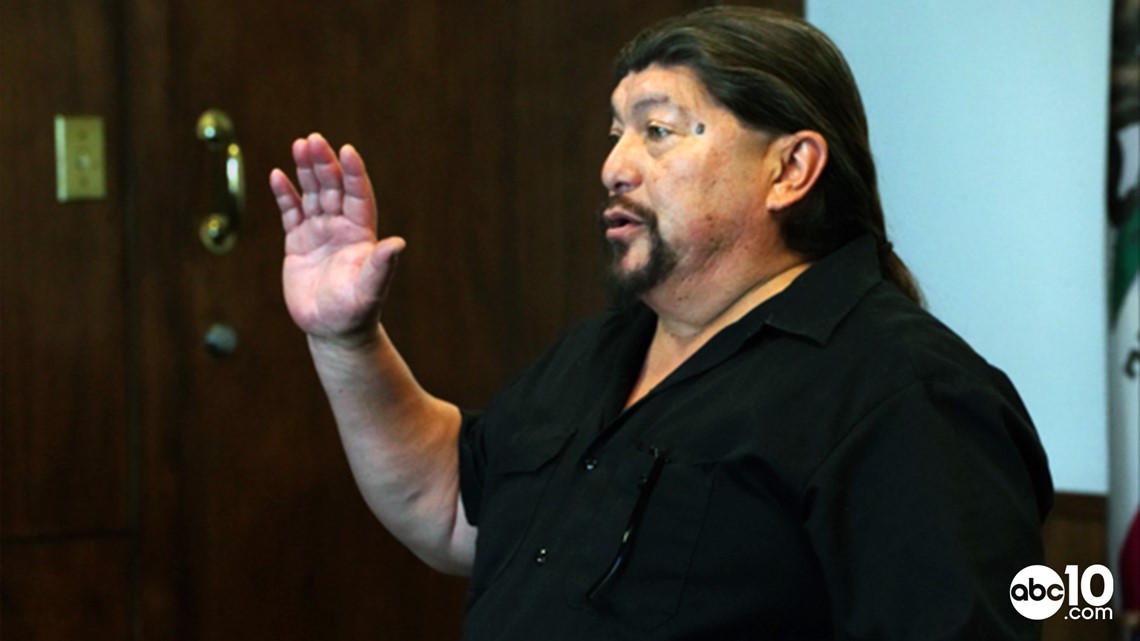 The idea that the wound was a "red flag" got support from the testimony of Larry Lacunza, a PG&E contractor hired to double-check which trees other contractors marked for removal. He testified that the hollow cavity in the tree's base would be reason enough for him to order it cut down, regardless of the tree's other health problems.
Lacunza is one of the sources relied on by federal judge William Alsup. During his federal probation supervision of PG&E, Alsup found that PG&E had marked the Zogg Fire tree for removal in 2018 and that the company never followed up to remove it.

Court proceedings ended Thursday just as prosecutors had begun to ask Lacunza about his statement to the federal court. Lacunza is expected to resume testimony when court proceedings begin again Tuesday.
The families of the victims argue PG&E knew what it needed to do but just didn't do the safety work.
"You're guilty. You know, there's evidence right there saying you're guilty. Admit it. Don't hide behind anything. You did this, your company," Bewley told ABC10.
"We believe PG&E did not commit any crimes," PG&E spokesperson Lynsey Paulo said in an emailed statement. "We believe the conduct of our coworkers and contractors reflects good-faith judgment by qualified individuals."
In opening statements Wednesday, PG&E's attorney Brad Brian argued the company acted in good faith and did what it could to try to prevent the fire, spending "billions" on managing trees that pose a threat to power lines.
It's not a new defense for PG&E. In 1996 and 1997, the company made similar arguments about its tree spending in a Nevada County trial that ended up with 739 misdemeanor convictions for starting the 1994 Trauner Fire.

"The message we wanted to send was that PG&E has to change the way top management makes its decisions," jury foreman Dave Fickle is quoted as saying in journalist Tom Nadeau's book "Showdown at the Bouzy Rouge," which chronicles the Trauner Fire case.
The Zogg Fire has the added element of fatalities, making it a homicide case.
Just three months before the Zogg Fire, PG&E pleaded guilty to 84 felony counts of involuntary manslaughter and to criminal negligence for starting the 2018 Camp Fire.
Asked if we'd see PG&E back in another case like it, interim CEO Bill Smith replied "no, sir."
Smith remains on PG&E's board of directors.
"They need to change, the biggest thing is that they need to be held liable for their conduct," Shasta County District Attorney Stephanie Bridgett said. "The community needs to know that this is something we're not going to tolerate."
This preliminary hearing for the Zogg Fire is expected to be longer than most trials, going perhaps four or five weeks. Unless there is a change in plea, Judge Bradley Boeckman will decide at the end whether PG&E is to stand trial for the 31 alleged crimes.

Keep following ABC10 for courtroom updates and exclusive interviews.
Watch ABC10's award-winning Fire - Power - Money series. California Is in the middle of a burning crisis and it's going to cost all of us. The problem can often seem too big and complicated to grasp, but reporter Brandon Rittiman breaks it down in an ABC10 Originals series: Fire - Power - Money.