PLACERVILLE, Calif. — DNA and genetic genealogy is transforming police work. In El Dorado County, the District Attorney Vern Pierson's office is using it to help solve cold cases — ones like the late newspaper columnist, Jane Hylton.
Hylton was stabbed to death in 1985 and found in a home in El Dorado Hills. Ricky Davis was convicted of second degree murder. In 2014, Pierson said he was contacted by the Innocence Project, which was convinced Davis was innocent in the Hylton's murder.
"You hear the term closure, I don't agree with that," Pierson said. "I've been in this business for a long time, but there is something where you can go to a victim's family and say, 'We know what actually happened, and we can prove it, and this is the person responsible for it,' — it changes their life."
The Innocence Project pushed Pierson to reopen the case, using new DNA technology in hopes that it would exonerate Davis.
Pierson said he asked Sacramento County District Attorney Anne Marie Schubert if her office could process some DNA from the case. "In particular, the night gown that was on the victim eventually identified a saliva that was mixed with the victim's blood," Pierson explained. "And we were able to separate that saliva and identified it belonging to an unknown male."
At the time that it was tested, the DNA, which later connected 51-year-old Michael Green to Hylton's death, was untraceable to any individual because the person was not in a particular database.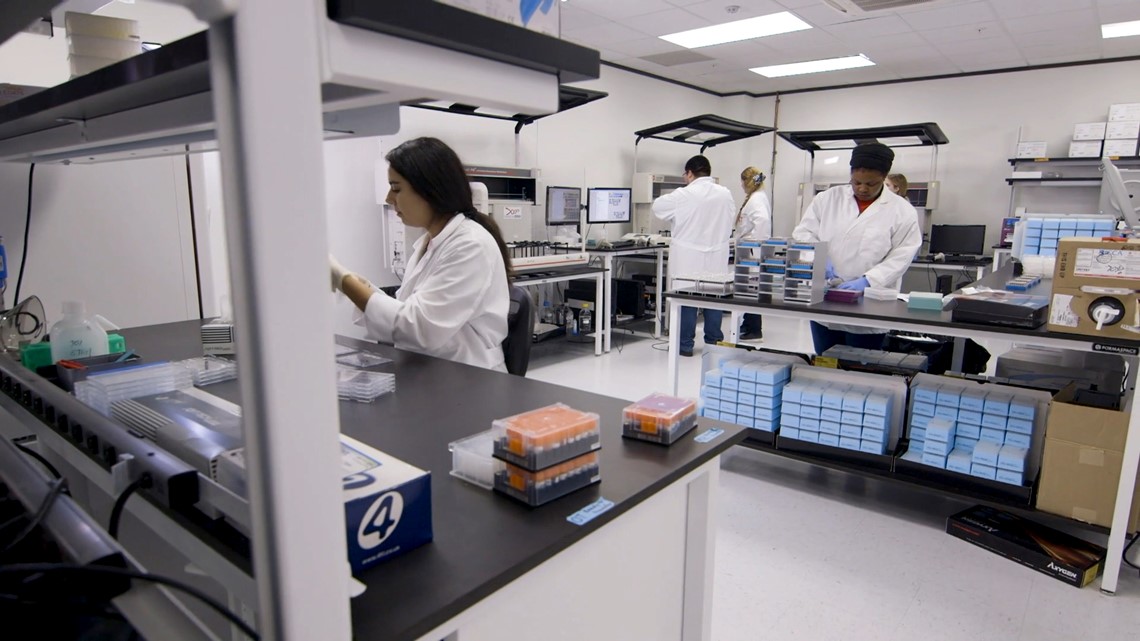 That system is called CODIS, or Combined DNA Index System, and it is used by law enforcement to identify suspects who have previously been arrested. Law enforcement wanted to utilize investigative genetic genealogy, which is different from their traditional DNA testing, so they worked with Gene by Gene.
The company has their own lab and is also the parent company of Family Tree DNA which has its own database of people who have tested themselves to find family.
The profiles in Gene by Gene contain more data points than traditional law enforcement DNA testing, and they're able to find more relationships between people.
In the Davis case, genealogists were able to build a family tree of that unknown profile.
"What you do is, you look at public databases that are out there, genetic databases where family trees have been built, and try to use those markers," Pierson explained. "And say can we identify a second, third, first cousin, and then try to use other types of investigative techniques to narrow that down, and say from that can we identify this person."
PHOTOS: Ricky Davis released after nearly 15 years in prison
The other samples came from people who have had their DNA tested for ancestry among other things and agreed to upload their results to the database. Other tools they use to build a family tree include newspapers, because obituaries helped name family members, too.
While law enforcement does not have access to search the Family Tree DNA database, they are given matches of their samples. From there, it becomes a tool to narrow down a suspect.
Tools used for DNA investigations are continuously changing. El Dorado County has close to 60 cold cases, and they continue to resubmit DNA based on the piece of evidence.
In just the past year, they had five cases where DNA and genetic genealogy have identified suspects. They identified one person involved in two separate cases who died several years ago. Two other cases have not been made public and are still under investigation.
Pierson said the technology to exonerate Davis only became available about three years ago. The case is the first time in state history that genetic genealogy has led to an exoneration of one man and the arrest of another.
On the same day Davis was released, officials arrested Green in connection to Hylton's death. Davis was in prison for 15 years. He'll receive $140 for each day in prison for compensation for a wrongful conviction.
"Not only are we holding somebody accountable for a crime they committed," Pierson said, "but to be able to meet with, in this case, Ricky Davis and say, 'I'm taking responsibility for this wrong that was done to you, but we're going to correct it now.'"
FOR NEWS IN YOUR COMMUNITY, DOWNLOAD THE ABC10 APP: