These days, the Sacramento Public Library isn't just lending literature to the community. Shelves of neatly displayed DVDs, rows of 3-D printers and the Tom Sanderson Design Spot at the Arcade branch tell a different story: the public library system in Sacramento County is welcoming a new era of item lending through the Library of Things.
"We are absolutely on the cutting edge in terms of offering non-traditional items, in addition to other services," said Molly Milazzo, youth services librarian at Arcade's library branch.
Much like popular tool lending libraries in Europe, the Library of Things allows visitors access to an array of useful items. You can check out an item at the Arcade and Fair Oaks branches and take it home to try, just like you would with a book. For up to one week, folks can use their thing, before returning it to its respective library.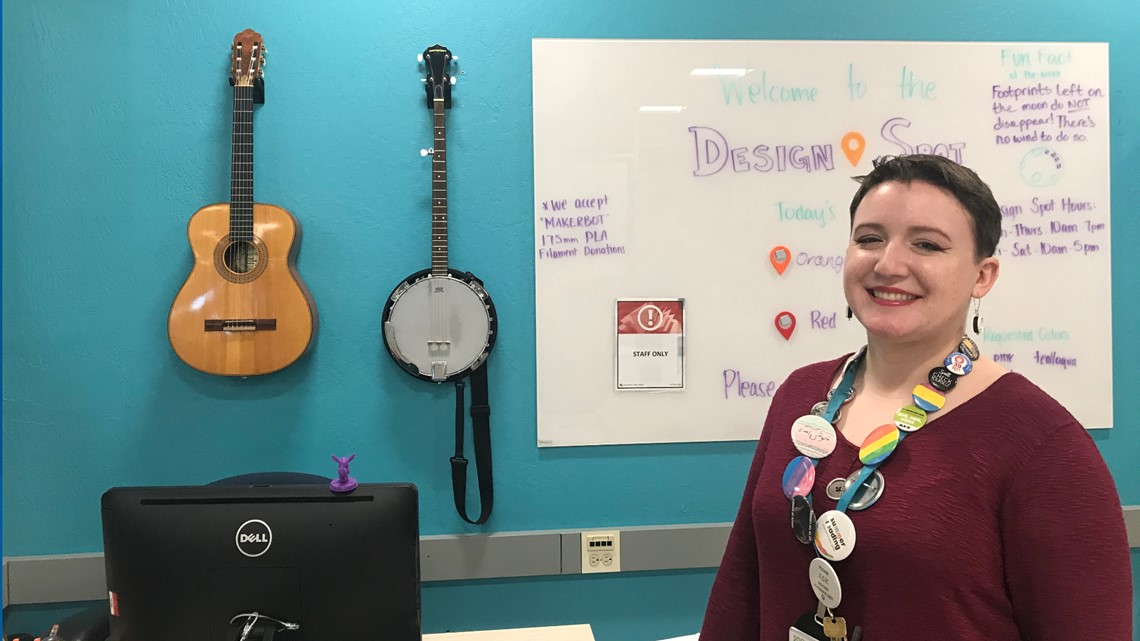 And when the library says "things," they mean pretty much any object you can think of. From sewing machines to gardening tools, to instruments and much more, you can borrow anything for absolutely free.
"This was another side of libraries that kind of…defied the stereotypes," Milazzo said. "This collection defied stereotypes of what libraries were and could offer to their communities. It was an example of how we became more responsive to our communities."
When the Sacramento Library of Things first came into being, the community was polled to determine which items visitors would potentially like to see. Some of the items were expected, such as GoPro cameras and DIY tools. Others were surprising to Milazzo: power washers, stud finders.
Many of the things are what Milazzo dubs "big-ticket items."
The lawn equipment, for instance, carries a hefty price tag. By allowing visitors time to try these items out, they can decide whether they want to invest in their own equipment or continue to borrow on a casual basis.
With an online catalog that shows which items are available and which are checked-out, finding the object you need is easy. In fact, there are some visitors in particular who know how to take full advantage of this resource.
"We have a few folks who I think it's their mission to borrow every item in the collection, if only to see how it works," Milazzo said. "[It's] part of the aspect of the Library of Things, which is life-long learning and discoverability. We want people to be able to borrow these, try them out, and if it's for them, great!"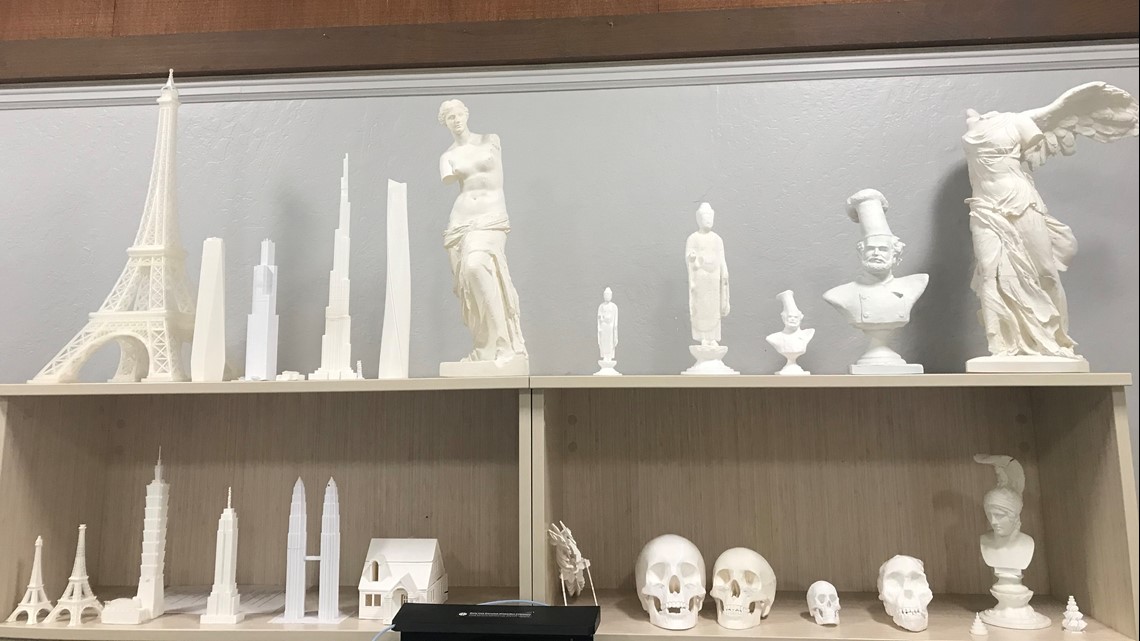 Additionally, the employees of the Arcade and Fair Oaks branches are the ultimate resource.
They test and use the equipment themselves, learning the intricacies of each object in order to inform visitors on various techniques and best practices. They can make recommendations on how to best complete a project or fix any minor problems with the equipment.
At the Arcade branch, the objects have become a fixture in the library's day-to-day atmosphere.
Employees make custom Sac Library buttons with the extremely popular button maker. They 3-D print jewelry and design felt boards with the Cricut. One staff member grabs the ukulele for story time whenever it is available—it's an outreach effort that is unique to the Sac Library and which comes organically from the very same items that staff encourage others to try.
When we meet with Milazzo, she is wearing a lot of the swag that she and other staff members have created in the Markers Lab—multi-colored and Pride Flag pins, a pair of 3-D printed Sac Library earrings.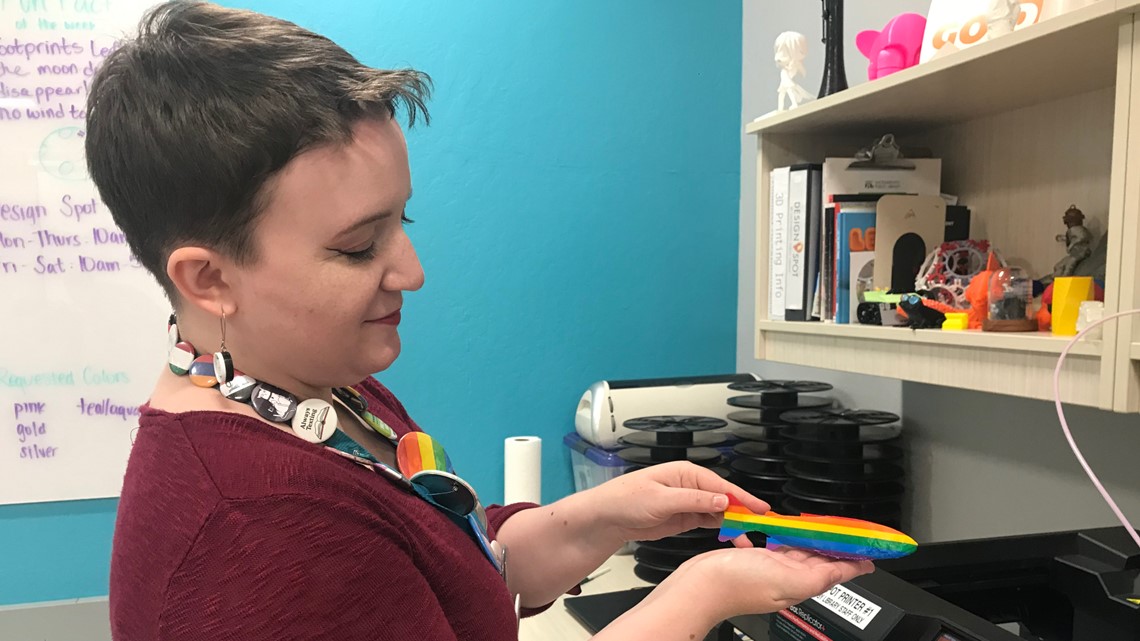 They serve as both an example of the cool stuff that you can make in the Library of Things and as an "easy conversation starter," according to Milazzo.
"It helps make the library more accessible to more people."
The Sac Library is all about making things accessible.
While the staff encourages people to learn on their own, they also provide visitors with everything they need to get started. Not sure how to use the sewing machine? Needles, thread and a how to guide are available. Want to make some awesome buttons? The library will give you the button backings and film. All you need to do is create the design. The rest of the tools are given to you.
Similarly, everything can be done online, including signing up for a library card (which you need, along with proof of California residence, to check out items from the library).
Though you must be 18 years or older to pick up an item that you wish to borrow, Milazzo states that the library is open to everyone. More than once, she has seen parents arrive to pick up an instrument (or other object) for their child.
"They're the ones who have to pick up the instrument, but then they hand it right to the child and say, 'Good, this is yours for a week. Have fun!' So, even though this is a collection that's limited to borrowing limits...the kids are still getting a lot of access to it. It's a multi-generational thing, as well."
The public library is also hoping to expand its Library of Things services. A scanner for the 3-D printers will be available, allowing users to scan a face or an object and 3-D print that design.
According to Milazzo, library staff have already tested this feature, 3-D printing personal action figures of themselves and others.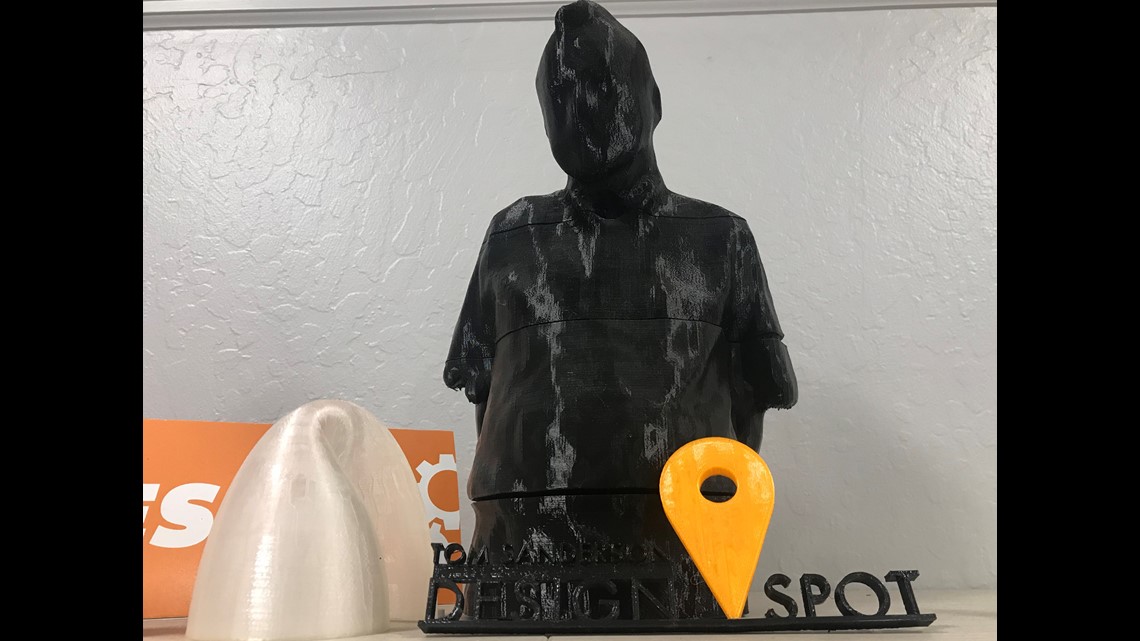 Milazzo also hints that an additional Library of Things may be opening soon at one of the library's South Sacramento locations.
"We can expand," Milazzo said. "We are expanding, it's just looking a little different. We're not keeping everything at one branch anymore. We're trying to 'branch' out, pun intended."
FOR NEWS IN YOUR COMMUNITY, DOWNLOAD THE ABC10 APP:
Botox parties are most often safe, but doctors warn about the fine line between convenience and safety. In California, they're not even regulated. Are people putting their health at risk? Madison Wade reports in this ABC10 Originals investigation.