The memorial statue honors nine deputies who have been killed in the line of duty since 1851. Their names and end-of-watch will be engraved into the memorial. The statue will be placed inside the rotunda of the Auburn Justice Center and will be open to the public.
The eight-foot-tall bronze statue took artist Douglas Van Howd two years to build. Sheriff Wayne Woo first introduced the idea to honor the sheriff's office's nine fallen deputies before he was elected sheriff.
"These men gave the ultimate sacrifice to protect the citizens of Placer County. They embodied what it truly means to protect and serve their community. Although we are heartbroken by the tragic events that ended their lives much too soon, we would be remiss not to keep their legacies and stories alive," Woo said.
Signs were put up around the rotunda during the unveiling event for each deputy that included the story of how they made the ultimate sacrifice in the line of duty.
The memorial honors the following deputies: George Martin, Frank H. Dependener, William Elam, Richard A. Sheppard, Charles Carter, Arden Webster, Timothy A. Ruggles, James E. Machado and Michael Davis Jr.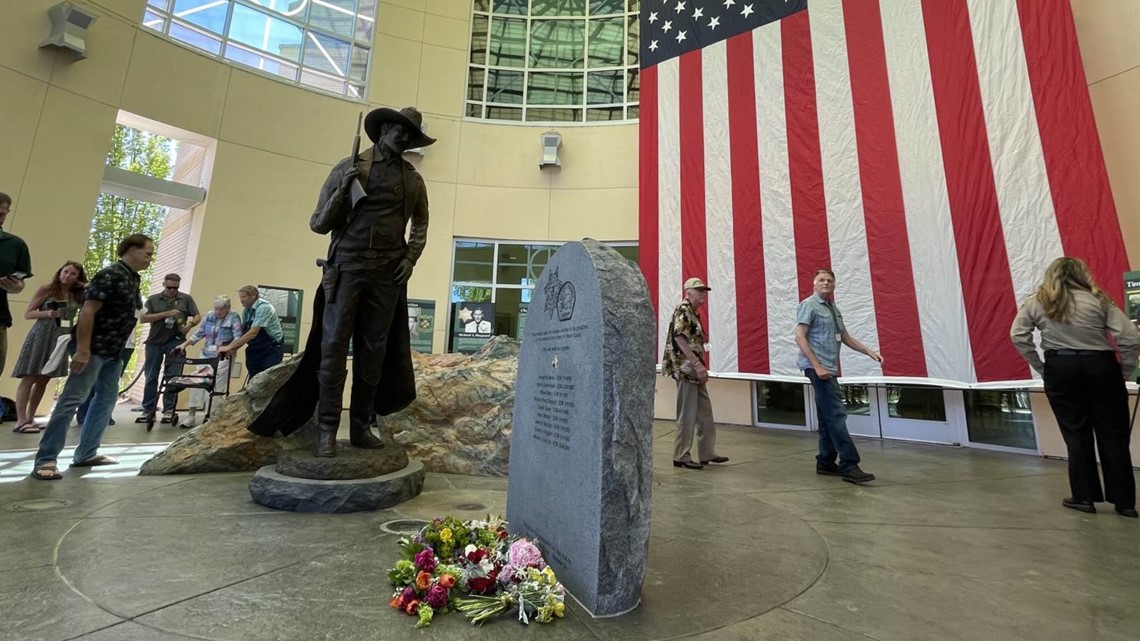 ABC10: Watch, Download, Read