CALIFORNIA, USA — Dangerous heat is building through northern California under a strong high pressure system. Central Valley highs will range between 105 to 110° and overnight lows will also be warm, only cooling to the 60s to mid-70s.
An Excessive Heat Warning is in effect Monday and Tuesday due to these hot afternoon temperatures and warm overnight lows. The peak heat during the day hits between 4 p.m. to 6 pm.
Heat stress or illness is possible with people and animals, so some might want to avoid strenuous activity between 10 a.m. to 8 p.m.
Memorial day is forecasted to be the hottest day with near record highs possible.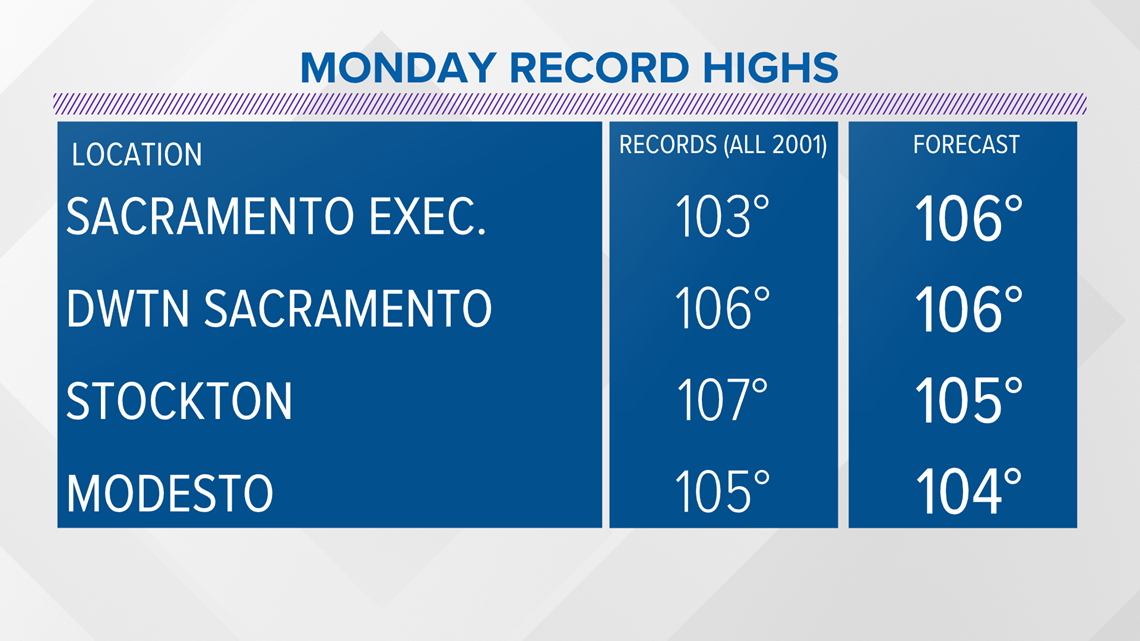 These hot temperatures can bring hidden dangers such as heat-related illnesses, heat exhaustion and heat stroke. People that are most vulnerable include children, the elderly, those without air conditioning, and those with chronic ailments.
The image below shows some signs to tell when someone may be in distress.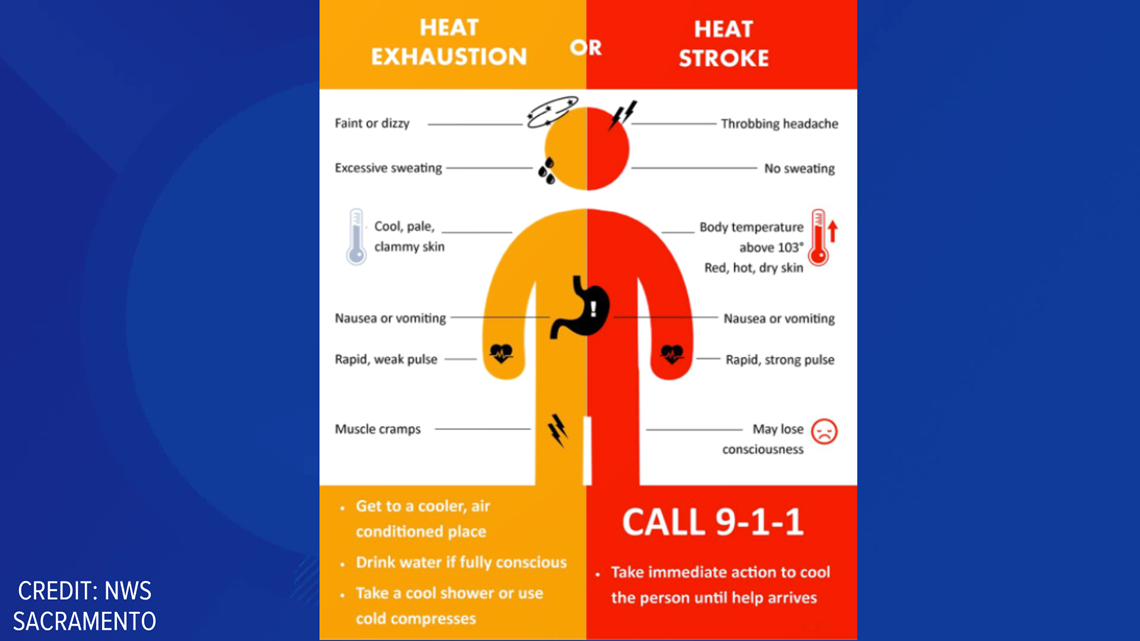 Water temperatures are slowly starting to warm but they are still dangerously cold. The image below shows the recent readings in some local area waterways.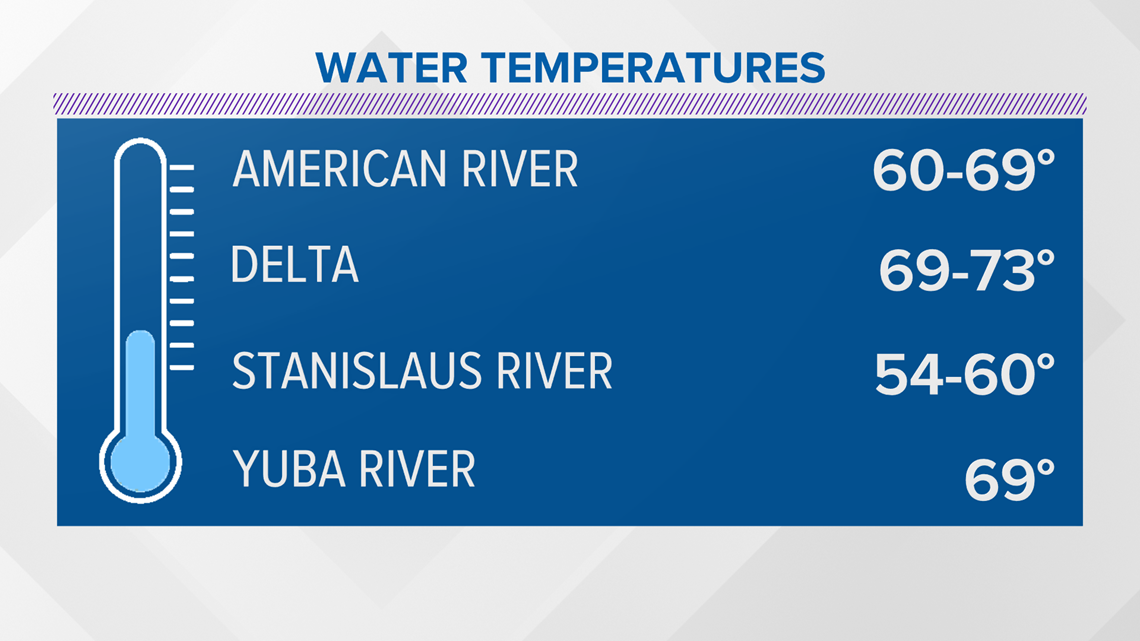 Even experienced swimmers can lose muscle control in about 10 minutes with water readings this cold.
The heat will break Wednesday once a breeze picks up from the Pacific bringing cooler air for the rest of the week.
ABC10: Watch, Download, Read