CALIFORNIA, USA — There were minimal changes to drought conditions in California, according to the latest drought monitor.
Current data shows that nearly 17% of the state is in exceptional drought, the same as it was last week. Far southeastern California was the only region that experienced any drought relief, dropping down to severe drought from extreme.
Drought Monitor August 18
As the state enters its third year of drought, concern about water availability continues to mount. A recent survey conducted by the Public Policy Institute of California (PPIC) shows the top environmental issues on Californians' minds are water supply, drought and reservoirs.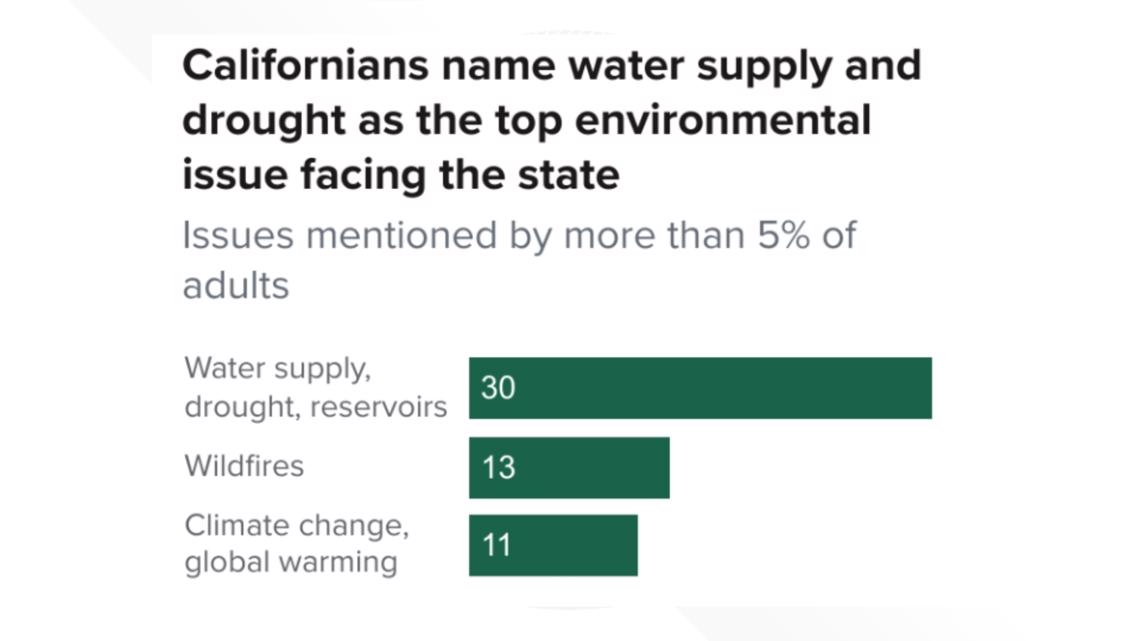 "For many people, they say the lack of water or a shortage of the supply of water (is the top issue), and then they get into other issues that they see as related to the drought, like wildfires, climate change and things like that," said president and CEO of the PPIC, Mark Baldassare. "But for most people, it's something they either know about or they describe it as we don't have enough water where we live."
The state of California has become synonymous with drought, with 9 of the past 12 years being below-average in terms of precipitation.
With two-thirds of Californians agreeing that water is a major problem for the state, Baldassare says there's something anyone, Democrat or Republican, can agree on: "We have a problem with water."
"We can't get around a shortage of water. There's only so much that we have, and we have less now than we had before," Baldassare said. "And we're gonna have to find our way to a solution to making the best use of what we have."
Baldassare says that these concerns aren't going away, even if California has a wet winter.
"We're now at the point with things like droughts and wildfires, where they're happening more than once, that even if you have a year off from (drought) it's not giving people a lot of sense of security about what what the future might hold," he said.
Looking ahead to the winter
As California approaches the fall months and the start of the rainy season, people want more water, according to the PPIC survey. It begs the question as to when the state can expect some relief from the drought.
The chance that the current La Niña will last through early winter is over 70%. If it happens, this will be only the third time with three La Niña winters in a row in our 73-year record, according to the National Oceanic and Atmospheric Administration (NOAA). La Niña conditions generally mean that the state is drier than average, with storms being sent north due to the northern track of the jet stream.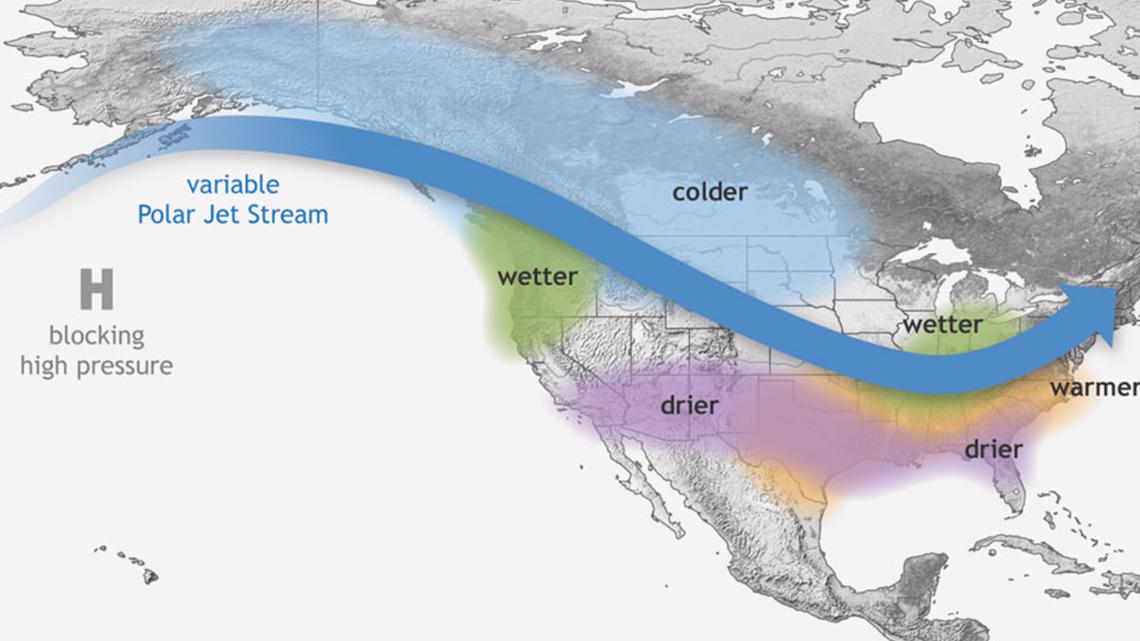 ABC10: Watch, Download, Read